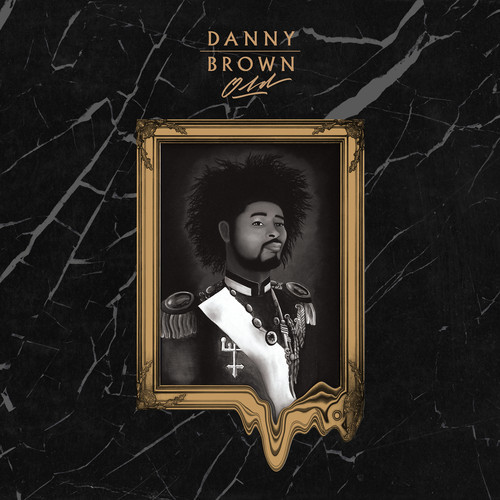 Danny released his first mixtape, Detroit State of Mind, in 2007. The first glimpse we got of Danny was raw and visceral. As great as his past projects have been, he didn't blow up until his 2010 release XXX. At the start of XXX Danny's life seems to be about drugs and the fun one can have on them. But on the second half of the tape, Danny's fun rhymes became dark and depressing. On XXX we got a close look at what the after effects of excessive amounts of drugs can do to someones psyche. It was a fresh and brilliant project that was as unique as Danny himself.
One thing that sticks out about Danny is his voice. Sometimes his voice is high pitched and full of energy, other times it's low and hazy. On Old we get both sides of Danny Brown but in a much deeper way. Some might see Old as just another XXX. But Danny is in a new stage of his life. Old is proving his career is about the recursive nature of drug fueled escapism and the inability to get away from the horrors you were raised with. Danny is recognizing  that he may have been suicidal at the end of XXX and that stage of his life.
With the fame Danny is now in a position were people are harassing him to spit like that "Old" Danny Brown. This causes Danny to rehash his horrible memories, like on the track Wonderbread. This makes him denounce drugs, on the track, Dope Song, he goes as far to say that it's his last "Dope" song. Due to the recursive nature of escapism, self-medication, and drug dependency, his denouncement of drugs is followed immediately by him embracing drugs to forget all about his horrors. Even on every "banger" Danny gives at least one line that shows he's self aware of what the drugs are doing to him. But at the same time he doesn't want to stop, the drugs are helping him cope with his past. The last track was supposed to be ODB, but due to problems with sample clearances it was cut. If you put that track at the end of the album if paints an even more horrifying picture. ODB is a reference to the legend Old Dirty Bastard, who passed due to his own struggles. On Old  Danny is saying he is far worse off than he was before. He's relapsing and if you've ever had a drug addiction, the first relapse is far worse than the first binge.

I love albums like these, Old paints a vivid story through Danny's eyes. Other than the deep story, musically this is one of the best Hip-Hop albums of the year. Production is handled by A-Trak, Rustie, Purity Ring, SKYWLKR, and Paul White. Danny in the past has said if it wasn't for Dizzee Rascal he wouldn't be here, his grime influences show in the way he spits. He also got rising Grime MC Scrufizzer for a verse on Dubstep. Danny grew up in Detroit and it's electronic influences are apparent on this album. Old is the perfect package of story and production, contender for album of the year!
-Filippo
Danny Brown On: