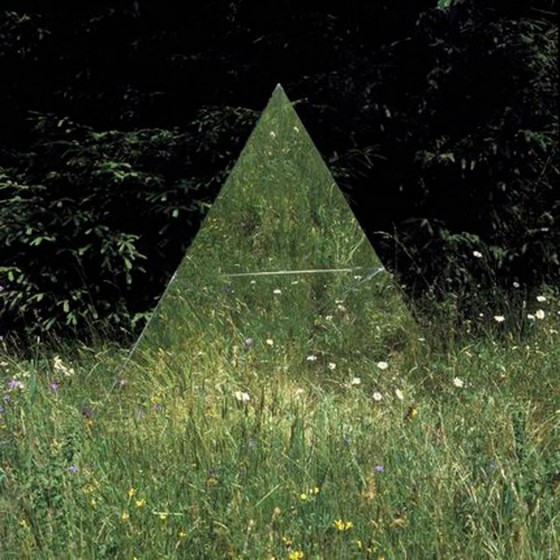 Leading-edge electronica label Ninja Tune announced yesterday that the debut album from the Brighton-based electro-hop producer Slugabed will be released on May 7. The album is called 'Time Team' and is said to be a "concise documentation of Greg Feldwick's (Slugabed) computational experiments analysing the directionality of hexagonal crystals". Whoa, now that's what I call a dizzyingly psychedelic album concept. And of course, a far-out album concept needs some far-out album artwork. Indeed, the optical illusion above is that artwork.
"Slugga" is an artist very dear to my heart because 1) he makes rad tunes and 2) he was the very first artist I ever blogged about on Salacious! Upon hearing the news that "Slugga" is releasing his debut, I immediately remembered that very first post and how far I've come. You can check out my first post here; it features the video for "Moonbeam Rider", the fourth track on 'Time Team'.
Well, that's just about all the info on the album so far. Unfortunately, track previews have yet to surface. The first single is entitled "Sex" and won't be released until April 9. At the moment, what you can do is head on over to the Ninjashop and pre-order 'Time Team'!
But before you go…do you think I'd leave you without any tunes?! It may not be on the album but this Daedelus remix of "Sex" is the best we've got until the original is released. Hey, a free download can't hurt!
[wpaudio text="Slugabed – Sex (Daedelus Remix)" url="http://www.salacioussongs.com/files/Slugabed – Sex (Daedelus Remix).mp3″ dl="true"]