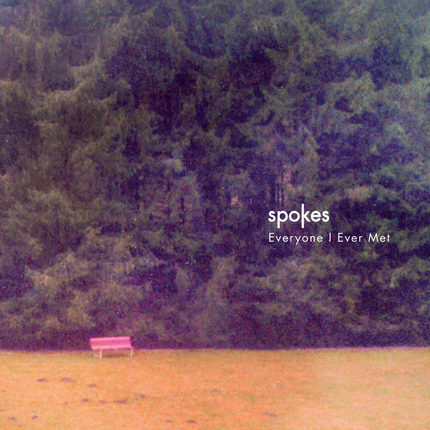 So I haven't been entirely forthcoming on my promise to start posting more chill and downtempo stuff – I started a while back with a couple of really popular posts, but I just naturally tend to focus on EDM because it's what I'm listening to most right now.
Anyways, this album just came out on Ninja Tune a few days ago and I like this, the lead single, a lot. I haven't heard of Spokes before, and as is usual in these cases they have a pretty funny press release to go with their album.
Euphoric, heartfelt and utterly beautiful, Spokes present 'Everyone I Ever Met', their first album for Counter Records. Effortlessly blending together elements of shoegaze, folk, post-rock and much more, its bittersweet joyfulness will purge your system of cynicism for weeks.

This is an album that moves from the chamber shoegaze pop of title track 'Everyone I Ever Met', through heartfelt acoustic folk on 'Sun It Never Comes', slowly building piano balladry ('Give It Up To The Night'), spinning revellry on 'Torn Up In Praise', rural-psych in 'Happy Needs Colour' and beautifully poised pop on closer 'When I Was A Daisy, When I Was A Tree'.

More than anything else, what strikes you listening to Spokes is their complete sincerity, their lack of any sideways glance at what their contemporaries are doing. They make beautiful, sad, celebratory, delirious, worshipful music because that's how they feel and, in doing so, that's how they make you feel, too.
Buy the album or singles here
[audio:Spokes – We Can Make It Out (Tides Remix).mp3]