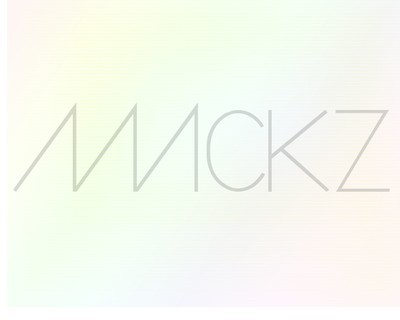 I first heard of Mark Mackenzie a while back when I was exploring the 'never ending' depths of Soundcloud, searching for new music. A lot of the time I find myself listening to really weird "Witchhouse" or some sort of ridiculously fast paced "Dnb."
Finding Mark was a rare occasion where an artist is producing amazing work but is still somehow staying under the radar, for loack of the right outlets to help distribute his music. So here I am (as a blogger, it's really our mission to help find and share good music right?) sharing Mark's music with you, the readers, so you can go and share this with all your friends.
I think Mark's sound is really unique. The last time I heard similar fidgety electro was when Mord Fustang was just making a name for himself. It's his certain mix of electro with some small wobbles and a tad of acid house that really makes this sound so special.
I'm really excited to hear what Mark has planned for us in the new year, and excited to see where his love of music can take him. One of my favourite pieces by him right now is a remix of "Magic Carpet Ride" which there is only a preview right now.
I've been in contact with Mark and the remix is almost completed, so stay tuned to his Soundcloud page because it should be out shortly. Until then enjoy the remix and some other goodies by Mark.
Magic Carpet Ride (Mackz's Bootleg) [Work In Progress]
I've also included a remix of 'the blog famous' Internet Friends by Knife Party with a free DL in the description.
Knife Party – Internet Friends (Mackz Remix) + Free DL Link 
On top of all this I've also included 3 new tracks which were all released yesterday so give them a listen and share while they're still hot.
Mackz – Troglodytic Part II (Original Mix)
Mackz – Neon Nights (Original Mix)
Mackz – Hell Fire ft T-Jay (Original Mix)
Make sure you check out