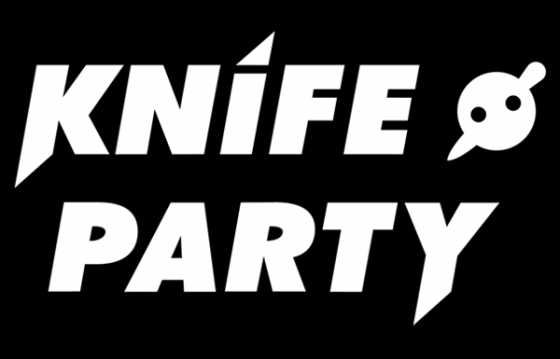 Knife Party has really been making waves over the last couple months. While the project is pretty new, its consituents – Rob Swire and fellow Pendulum member Gareth McGrillen – are seasoned vets.
Their small handful of productions, which have been popping up as previews in DJ mixes, have frenzied a fan base that is growing explosively.
They've opted for the more aggressive sounds characteristic of Skrillex'esque Electro-Dubstep, although at just about any tempo (moombahton, electro, dubstep), and they're doing it better than everyone.
This morning they posted this message to their facebook fan page:
Our upcoming EP is titled "100% No Modern Talking". Will contain 4 tracks: 'Internet Friends', 'Tourniquet', 'Fire Hive', and 'Back To The Z-List'. The current plan is to make it available for free, as well as through Beatport / iTunes / anywhere else we can put it. No physical release.
This is exciting and amusing news. The title is a stab at Skrillex's contemporaries/wannabes, who endlessly use an (imo) overplayed setting called Modern Talking in a virtual synth called Massive (something producers use in their DAWs to make custom sounds). You guys take from that what you'd like 🙂
No release date has been announced yet.