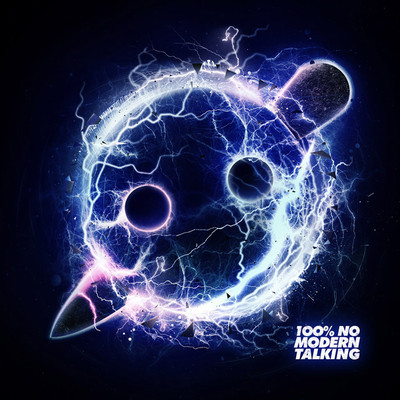 Knife Party is a rising powerhouse in the world of EDM. Their beats hit hard, and their energy is wild. The group consists of Rob Swire and Gareth McGrillen, two of the members of Pendulum, who draw heavily on their drum and bass background for epic grime. They've been a force on the remix scene for a few months, but everyone has been looking forward to the release of their first EP. And it has finally arrived. Be excited.
They hit you right away with a Major Lazer-esque intro, which is fitting, seeing as the first track is entitled Destroy Them With Lazers. You know immediately that the song isn't going to be anything melodic or even remotely subtle. Which is a nice break from Levels, believe me. With only a light synth to accompany the unbelievable grime, the solid and repetitious beat drags you along for the ride. It's a strong beginning, but the best is yet to come.
The second song on the EP is called Fire Hive, a methodical, brain-squashing piece of art. It encompasses everything a drumstep song could ever ask for, syncopated chords, sirens, catchy chord progressions, and of course, floor-shaking bass. Classic dubstep wobble and 8-bit melody are combined for a great song that will possibly demolish your eardrums.
Here's where it gets weird; the third track on the EP, Internet Friends. A bizarre and slightly hilarious script is recited throughout the entire song, talking about being in love with you, and eventually threatening to kill you. Despite the slightly disconcerting robotic voice, the song is actually quite fun, with unique sampling choices and horror-movie build ups to the numerous drops.
The last song on the EP brings it back down a couple of notches. Called Tourniquet, it's a solid Mord Fustang-ish electro tune. Probably the easiest to listen to of any of the four tracks, it has a four-on-the-floor beat with nicely mastered synths and a real sense of completion, with a distinct beginning, middle, and end.
All in all, I think that it's a quite impressive showing, displaying quality production skills and an obvious sense of fun. Taking into account that Knife Party is only a side-project for two guys who have already attained super stardom, I'm thoroughly pleased.
Knife Party – Destroy Them With Lazers by Knife Party
Knife Party – Fire Hive by Knife Party
Knife Party – Internet Friends by Knife Party
Knife Party – Tourniquet by Knife Party