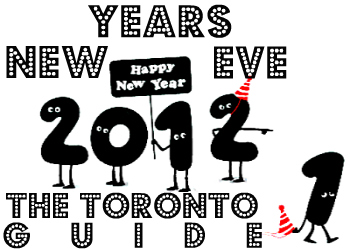 A fresh new year has arrived at our doorstep and it's awaiting for us to welcome it in with warm open arms. If you happen to fall into the group of those who like to lose their shit on new years eve (its a pretty big group), we'll then this guide might come in handy. Some of you might have already booked your NYE plans months in advance, but for those late bloomers out there i've compiled a tiny guide of all the worthy shenanigans being thrown down on December 31, 2011. For those of you who truly trust my opinion (dont trust nobody!), i've also knit picked my personal Top 3 must-attend events.


/// My Top 3 Toronto NYE 2012 Picks ///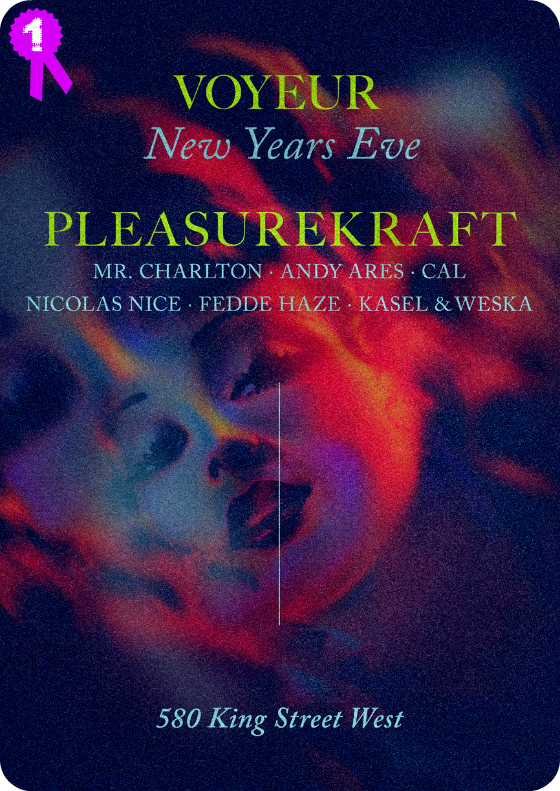 Facebook Event | Tickets
This one's a no-brainer – for me anyways. After losing my Pleasurekraft virginity at Electric Daisy Carnival this summer, PK solidified my love for tech house right down to the atomic level. Their jams are quirky, putting a big ol' grin on your face every single time. What's not to love. Furthermore, billed for the event we also have Salacious Sounds very own DJ Cal who consistently weaves together a…salacious set (wink). Love that kid.
Namito – Of Mice & Hares (Pleasurekraft Remix) OUT NOW by pleasurekraft
Cal – Jet Packs and Jetlag by salacioussound
Adele – Rolling in the Deep (3.A.M. Remix) by 3.A.M.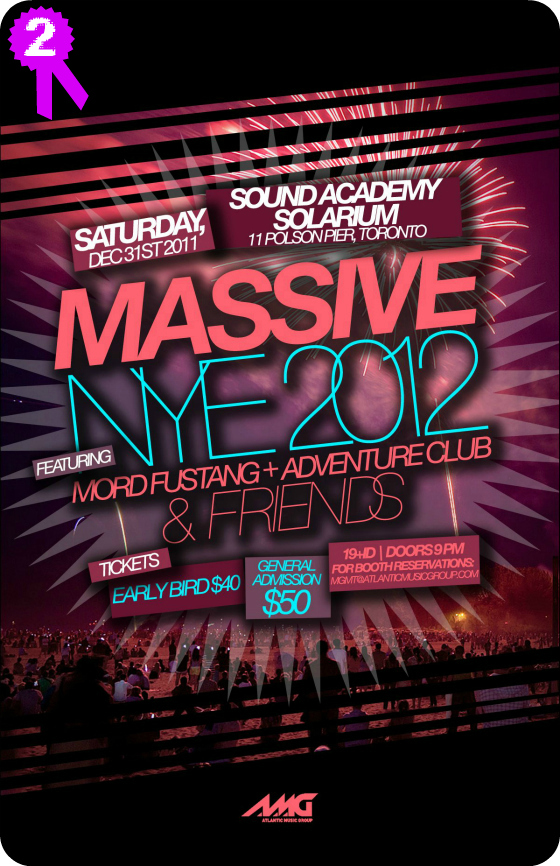 Facebook Event | Tickets
For those of you who yearn the harder side of life The Sound Academy Solarium is where you need to be plopped at. The talent on the bill is mint, the cost is reasonable and the venue is jaw dropping. Let Mord Fustang, Adventure Club, Charlie Darker & Conway hold your hand while you cross into a new year with them. Bring an extra pair of clean underwear (just my recommendation)…
LMFAO – Sexy & I Know It (Mord Fustang Remix) by 1ReySon
The Shangri-Las – Remember (Adventure Club Dubstep Remix) by Adventure Club Dubstep
Kaboom – Adventure Club (Original) [Remastered] by Adventure Club Dubstep
Pablo Freshcobar (Original Mix) by Conway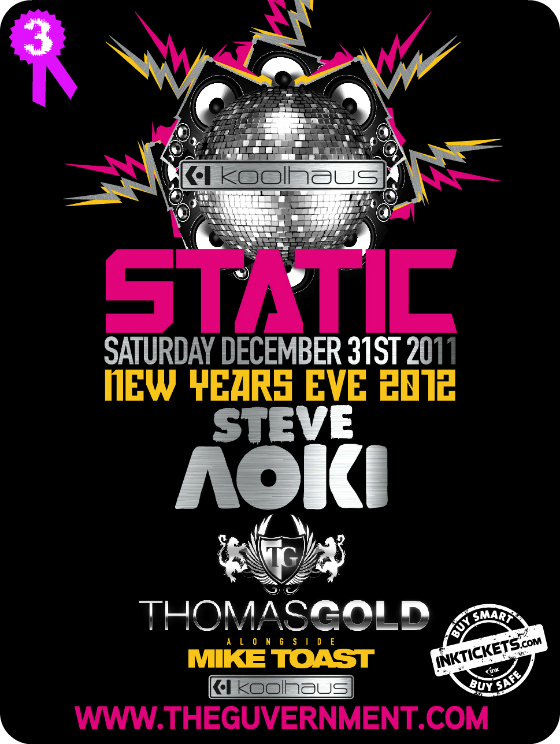 Facebook Event | Tickets
Who here can say they've ever had a bad time at Kool Haus? … [cricket sounds] … Nadda. Why? Simply because only the cream de le creme get booked for the Haus. On one hand here, we have semi-bad-ass AOKster whose stage dives and champagne showers warrant a show alone. On the other hand, we have a legend of the industry who shakes the ground beneath you while simultaneously shaking off the undergarments of your lady friend with his boyish good looks. Take it or leave it, you know what your missing if you choose not to attend.
Aoki's House on Electric Area – Episode 10 by steveaoki
Thomas Gold @ Escape from Wonderland | San Bernardino USA | 29/10/2011 by Thomas Gold
Avicii vs Martin Solveig – Hello Levels (Mike Toast Bootleg) by DJ Mike Toast
/// More Toronto NYE 2012 Happenings ///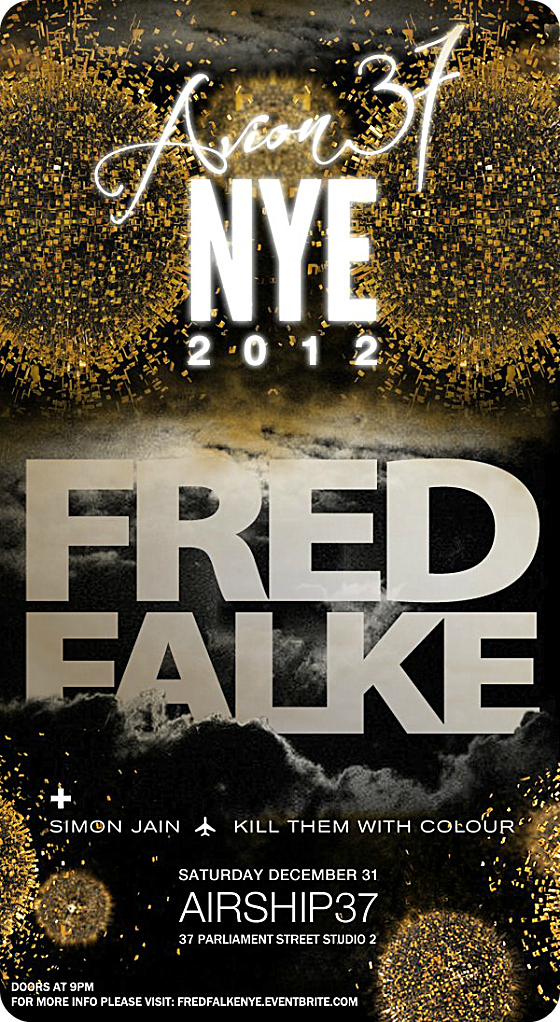 Facebook Event | Tickets
Simon Jain – Last Exit (Original Mix) by 1ReySon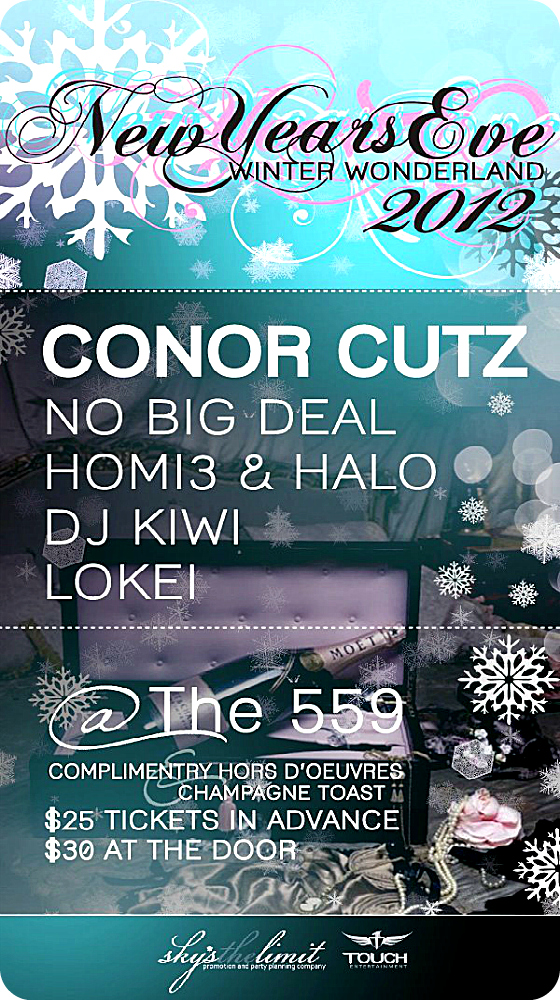 Facebook Event | Tickets
Losing Light (Original Mix) —- [NIGHTTIME HUSTLE EP] by nobigdeal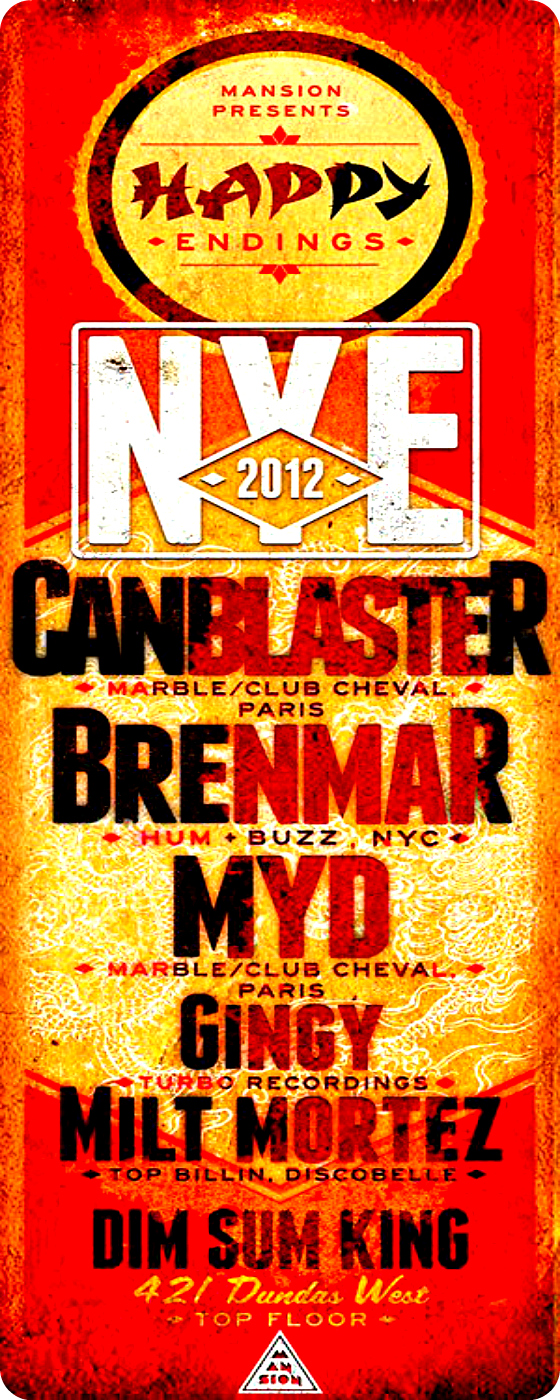 Facebook Event | Tickets
Sinden – G Like Me feat. G-Side (Brenmar remix) by BRENMAR
Sam Tiba & Canblaster – Diesel U: Music Japan Mixtape by CANBLASTER (Club Cheval)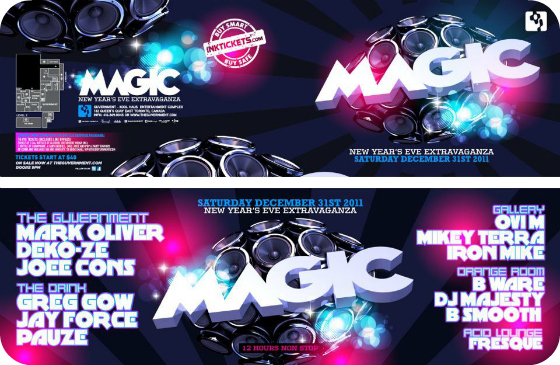 Facebook Event | Tickets
Deko-ze's Annual Sunrise Set @ Skybar (Guvernment) – "Labour Of Love" (Sept 4 2011) by Deko-ze