Support AN21 and Max Vangeli:
AN21 on Facebook | Twitter | Soundcloud
Max Vangeli on Facebook | Twitter | Soundcloud
Despite knowing what this pair of artists have been up to over the last nine months better than I did about any other artist at the festival, I was probably the most nervous for this interview. Two on ones are so tough to do well, and I guess I was feeling a little starstruck by these guys, who have racked up near 100 gigs each this year, according to AN21.
I wanted to dwell on some of the incredible moments they have had this year, such as their set at Sensation White or their second Creamfields appearance in as many years. I wanted to talk about their big collaborations with Kim Fai, and a still-to-be-named vocalist for their next single off the forthcoming album.
We got that in, to be sure.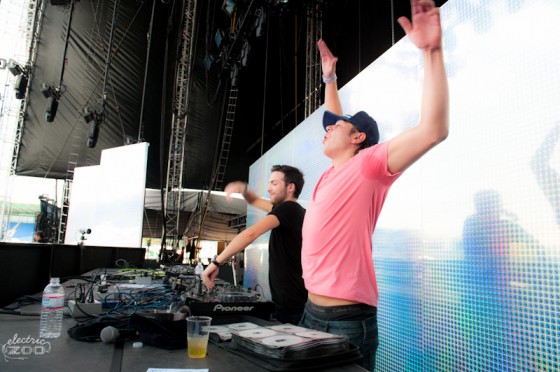 Photo Credit: Scott Kowalchyk for ElectricZooFestival.com
I also got a couple moments out of these gents – big moments on camera for which the response "sick" is a gross understatement. That and they're entertaining guys too; they really like the word Salacious!
I think that's the future of music

-Max Vangeli
I crushed a ton of information in to five minutes with these gents; I hope you guys find it as interesting as I did!