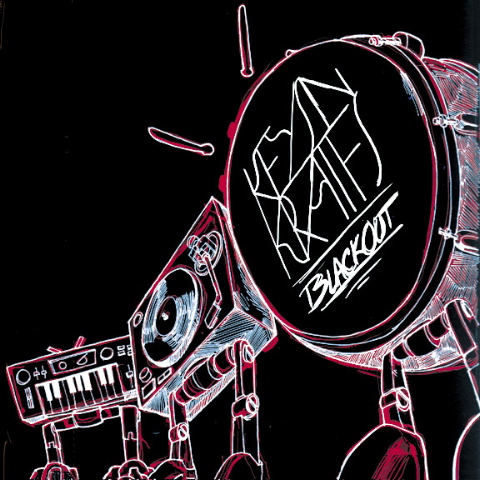 Keys n Krates has had another big year, playing shows on a relentless tour schedule and festivals Camp Bisco, Summer Camp, North Coast Festival, and Electric Forest. They're about to cap it off with a free EP 7-track EP (track listing below) and a 21-date tour of the United States.
If you've been following us since the beginning you'll know that we have featured KnK many times, but if you haven't or missed those articles make sure to hit the artist link at the bottom of the post – there are plenty of great tracks and videos we've featured over the years!
Enjoy the preview of their upcoming EP 'Blackout', and check out the tour video below!
LET IT RAIN (LOTUS RMX) by Keys N Krates
Keys N Krates Tour Dates:
10/26: Syracuse, NY @ Westcott Theatre
10/27: Buffalo, NY @ Town Ballroom
10/28: Pittsburgh, PA @ Stage AE Indoors
10/29: Royal Oak, MI @ Royal Oak Music Theatre
10/30: Columbus, OH @ Newport Music Hall
10/31: Knoxville, TN @ The Valarium
11/02: Louisville, KY @ Headliners Music Hall
11/03: Indianapolis, IN @ Vogue Theatre
11/04: Madison, WI @ Majestic Live
11/05: Madison, WI @ Majestic Live
11/06: Minneapolis, MN @ First Avenue
11/08: Bozeman, MT @ Emerson Theatre
11/09: Missoula, MT @ The Top Hat
11/10: Seattle, WA @ The Neptune
11/11: Portland, OR @ Crystal Ballroom
11/12: San Francisco, CA @ The Independent
11/13: San Francisco, CA @ The Independent
11/16: Santa Cruz, CA @ The Catalyst
11/17: Los Angeles, CA @ El Rey Theatre
11/18: Solana Beach, CA @ Belly Up Tavern
11/19: Phoenix, AZ @ The Compound Grill
Blackout EP Track Listing:
01. Let It Rain
02. Ring The Alarm
03. Uncle Otis
04. Oh Baby
05. Got A Lot To Learn
06.Luv To Luv You
07. Lucifer