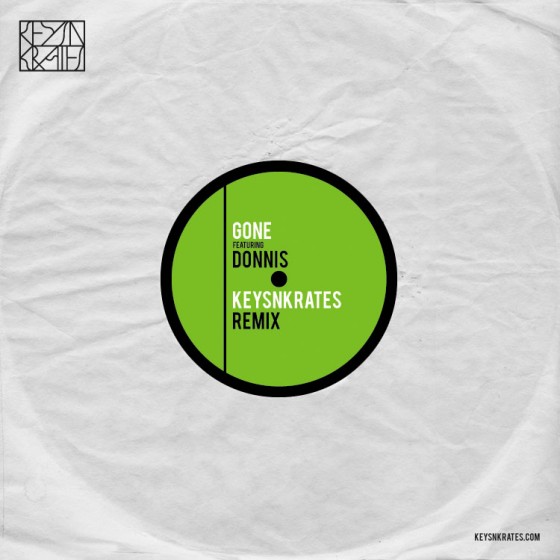 KEYS N KRATES are like nothing you've ever seen before. Using live instrumentation, turntablism, and live sampling, KEYS N KRATES have 're-invented the remix'. The trio consists of world champion turntablist and certified 'partyrocker' DJ Jr Flo (EH! Team DJ's), the ever soulful Matisse on keys and hard hitting Tune on Drums. Over the past year they've toured all of Canada and have started making their presence felt in the U.S. After garnering rave reviews from their CMJ showcase at NYC's prestigious NUBLU, they have gone on to play alongside Questlove at the famous S.O.B.'s, be featured on the Hot 97 "Who's Next" Showcase alongside K'Naan, and were just recently a featured act at the 2009 South By Southwest Music Festival (SXSW) for the ¬first time. Keys N Krates were just chosen to be featured in URB Magazine's'2009 Next 100′ issue, joining past featured next 100 artists such as Kid Sister, TV On The Radio and many more of today's hottest artists. The Live Remix experience is something you have to see to believe.
Toronto-based trio, Keys N Krates announce their latest three-project music series and debut music video that begins with the new "Gone-Remix" – featuring Donnis, followed by the "Unforgettable – Remix" – featuring Drake, the music video debut of the "Unforgettable-Remix" that will culminate in the launch of their new 2010 mixtape.
Keys N Krate's "Gone-Remix" – featuring Donnis is available as a free digital download on August 10, 2010. Keys N Krate's take on Donnis' popular breakthrough track, "Gone", is a dub-step influenced remix with big-room synths converging dance-electronica with hip-hop.
Follow Keys N Krates on Soundcloud
[audio:Donnis – Gone (Keys n Krates Remix).mp3,A Tribe Called Quest – City of Awards (Keys N Krates Live Remix).mp3,Aaliyah – One In a Milli (Keys N Krates Live Remix).mp3,MGMT – Electric Feel (Keys N Krates x Grandtheft Remix).mp3,Lionel Richie – The Longest Night (Keys N Krates Live Remix).mp3]
Live Re-Mixing 101 is the the history of hip-hop and dance music getting ripped apart and rebuilt in real time, resulting in one of the most exciting, connective and participatory experiences in live music today.
Comprised of an award-winning DJ, Jr Flo, Matisse on keys and Adam Tune on drums, Keys N Krates have a communal arrangement that allows a manipulative diversity unprecedented in DJ culture.
Showcasing KNK's party-rock performances, Live Re-Mixing 101 includes their signature deconstructed compositions of:
Mos Def's Ms. Fat Booty, Tribe Called Quest favorites, The Fugee's, Fu-Gee-La, Talib's Get By, Dr. Dre's, Next Episode, Justice's We Are Your Friends and more.
[audio:Keys N Krates – Re-Mixing 101.mp3]
Keys N Krates Upcoming Performance Schedule
8.24.2010 Â  Â  Â  Â  Â Ottawa, ON Â  Â  Â  Â  Â  Â  Â  Â  Â  Central Canada Exhibition w/ Classified
8.27.2010 Â  Â  Â  Â  Â Toronto, ON Â  Â  Â  Â  Â  Â  Â  Â  Â CNE w/ Classified
9.09.2010 Â  Â  Â  Â  Â Montreal, QC Â  Â  Â  Â  Â  Â  Â  Â Concordia University
9.11.2010 Â  Â  Â  Â  Â Lethbridge, AB Â  Â  Â  Â  Â  Â  Â Fresh U Jamboree