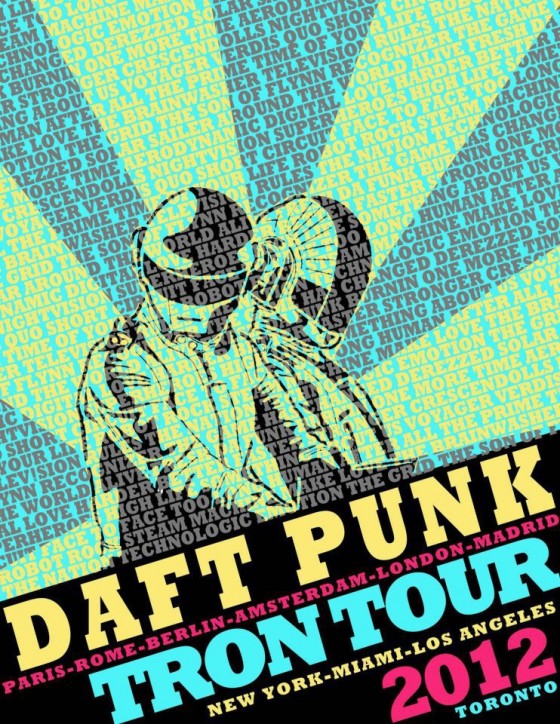 This viral promo flyer for a 2012 Tron Tour including both European & North American gigs has yet to be confirmed, but let's cross our fingers, toes, and hairs that it does come true…

It was reported last September that the management company for the french duo had confirmed they were designing a stadium headlining tour.
"Rob Light, Managing Partner and Head of Music of CAA, which represents Daft Punk, has said he expects the film soundtrack and tour will lead a dance music juggernaut worldwide. 'This is going to be the biggest tour of next year,' he recently told the Daily Swarm." – September 2010
Those words were heralded last year, and the "next year" they speak of is this year. Salacious Sound will update you as more info becomes available.


Support Daft Punk on Beatport | iTunes | Facebook