WEMF probably doubled the population of Madawaska, so the sheer numbers that turned out to see Zeds Dead bulldoze Algonquin Park were impressive. Friday night saw Zeds Dead going up against super-heavy hitters — Skrillex, Rusko, and Calvin Harris — and winning by a long shot.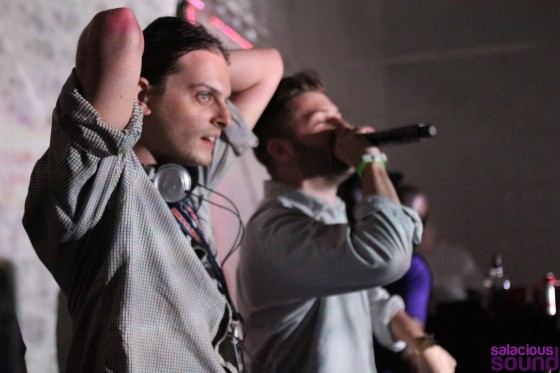 They ripped open their set with Bassmentality, an unreleased track produced jointly with the Killabits, with the stunning vocal accompaniment of a couple thousand of bass-heads chanting "Zeds! Dead! Zeds! Dead." From my vantage point by the stage, it was a sea of ravers, hipsters, brosteppers, burnouts, beach balls, and dudes dressed as bananas, and they were all ready to rip that field a new one.
It was positively electric.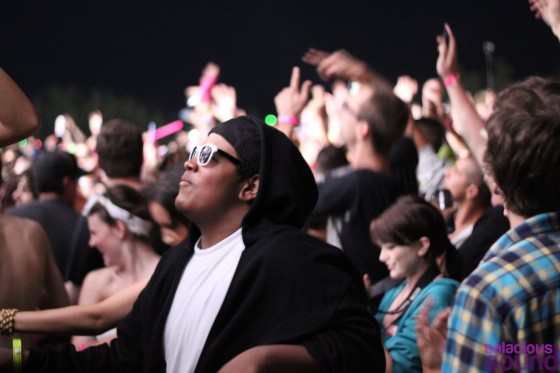 The duo proceeded to drop all their classics — Pyramid Song, Gimme Shelter, and Knights in White Satin to name a few. They even gave a nod to the style of the time by treating the audience to some DJ Fresh (dirtied up by Flux Pavilion, of course). The set made me realize something… Zeds Dead is not in the business of making songs "of the moment," but in producing classics.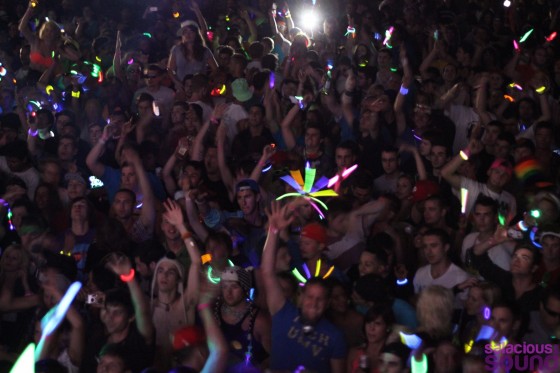 What do I mean? I'm saying that Zeds Dead produces songs that are part of a dubstep canon, and that are immune to the winds of fashion. The level of excitement in the audience was burying the needle for unreleased tracks and classic tracks alike. I cannot imagine a version of WEMF where Paradice Circus would not receive the ovation it did. Now, you might be saying: "Every artist has their classic!" Skrillex has Kill Everybody, Rusko has Woo Boost, and so on… It's true, the audience response to all their old favourites was massive.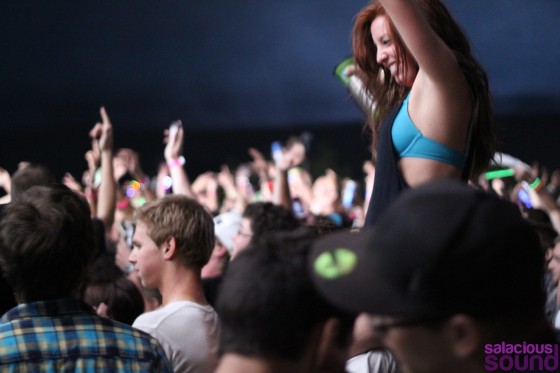 What makes Zeds Dead different, though, is that they went through a big portion of their back catalogue, and every single song they played completely killed. There is no "one" classic Zeds Dead song, because Zeds Dead's job is to produce nothing but classics.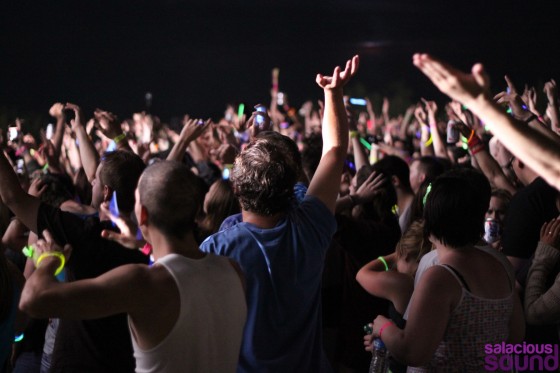 This is why it's hard to write a review of Zeds Dead. It's a little like writing a review of The Rolling Stones or Led Zeppelin — is there anyone left who needs to be talked into seeing them? What follower of the dubstep blogosphere really needs to be convinced either way about Zeds Dead? What are the chances that I would say anything negative, or even surprising about them? It's not that Zeds Dead has nothing new to tell us, it's that everything they've told us so far, and specifically, everything they told us at WEMF, was uniformly brilliant. The interesting thing is not what they played, which was most of their catalogue, or the crowd's reception of those songs, which was the unmatched. It's that Zeds Dead hasn't been producing dubstep for a significantly longer time than, for example, Skrillex, but rather, that they produced a catalogue of nothing but classics. Even their more controversial Rude Boy (the subject of many arguments between me and Cal) garnered the same big cheers at White Satin. What this show proved to us is what we all expected already — Zeds Dead can do no wrong.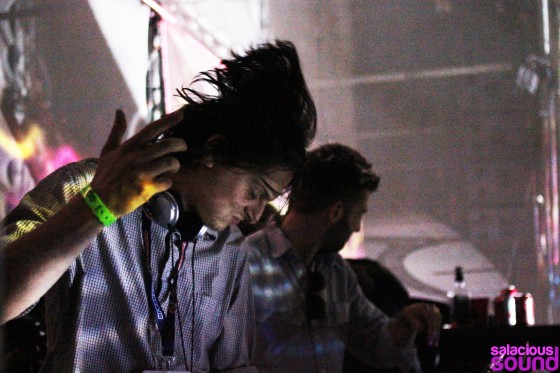 Their brilliance at the festival came as no surprise, so all we can do now is wait until they find the top, and I bet they have a lot more to show us before they get there.