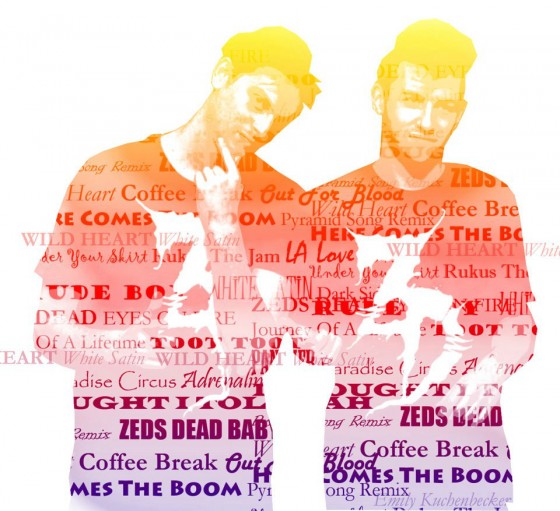 Photo Cred: Emily Kuchenbecker

Countless cities, countless venues, countless hours, countless beads of sweat, and countless memories. The fans, the energy, it's been an awe-inspiring and historical year – to say the least – for DC & Hooks, collectively ZEDS mother-fucking DEAD. ZD recently performed at the Kool Haus in Toronto which was the last stop in their wildly successful 'Graveyard Tour'. This gig signaled the ultimate celebration of their roller-coaster rise to fame in the past year. The sequence of venues have grown throughout the year; from their basement rave parties, to Wrongbar, to The Pheonix, and finally to the sold out Kool Haus. You might now see why this historical moment was one that will definitely be remembered, one for the books.

Writing a show review for Zeds Dead always proves to be quite difficult. Why? It's like trying to write down the ingredients for aunt Betty's secret brownie recipe. Your never ever going to come close to the real deal, no matter how hard you try. Something will be left out every single time. So, ive decided to let the words take a backseat on this one and let the priceless photos of their epic year do the real talking. Here is my personal Zeds Dead 2011 Tour Collage. Dylan and Zack, you've given us some of the best moments we have ever lived, thank you, so heres from US TO YOU! You made history. But more importantly, you made it boys.

2011 ZEDS DEAD Tour Collage