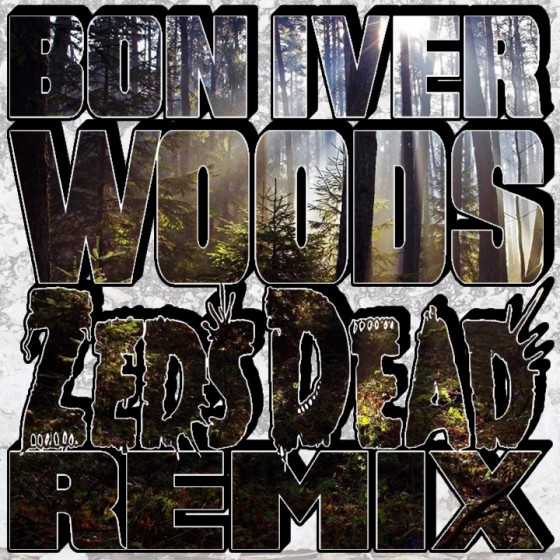 Story time. A few short years ago, I was sitting in my basement, reading this cool blog called Salacious Sound, when I stumbled across a Zeds Dead remix of White Satin by the Moody Blues. As that track played, my entire musical experience was turned on its head; I had never been so compelled by a song ever before.
I've been a devotee of Dubstep ever since, and even though the genre has recently fallen from the "mainstream", I feel that the exposure has allowed the genre to move back towards its roots. In other words, back towards Zeds Dead. They will always hold a special place in my heart, and after listening to their new remix of Bon Iver's ethereal song "Woods", they should for you too.
This remix resonates with me because it exemplifies all the qualities that drew me to Dubstep in the beginning. Sure, it doesn't feature a drop, or really anything else that most people think of when they think "Dubstep", but that doesn't matter. It's the emotion, the dark, sulking image painted by the slow, swaggering wobble. It's just gorgeous. This tune reminds me of the pre-Skrillex days (no offense to him), with artists like Nero and Mt. Eden pounding out soulful, rhythmic, truly salacious Dubstep that didn't try to rattle your teeth out of your mouth. Makes me a little nostalgic, but one can only hope that we're moving back towards that state of dynamic equilibrium. And if artists like Adventure Club and Zeds Dead are any indication, then we have nothing to fear for the future of the genre.
-Icarus