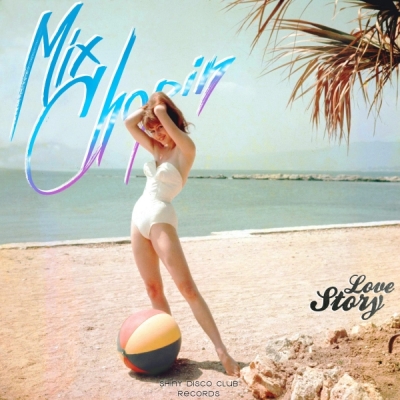 As I mentioned previously to DJ Cal, if there's anything I love more than coffee and cigarettes it's disco! Some people say there's a reason why disco died in the early 80's, but luckily for the 21st century with the expansion in synthesizers and technology, the stagnant sparkle, gleam and glitter can be brought to life again in your very own monotonous household!
It's occasionally called frenchhouse, nu-disco, discohouse, but a rose by any other name still smells as sweet and I find this musical mayhem absolutely delectable!
Today on the menu I will educate you about a man much too young for his groove and way too fair skinned for his funk, but despite appearances, Mix Chopin (pronounced Shopen) can cook up a lusty and hearty plate of soul that will more than satisfy your senses!
As if this kid from Toronto was born WAY past his preferable decade, we classic dance lovers are just so thrilled to have the opportunity and listen to this dude's tantalizing talent on the world wide web! I added in a soundcloud clip of his upcoming EP, Love Story. This track is a compilation of the songs that will be on the album, but even with the short clips, it's still a brilliant ballad that will leave your shoulders twitching, and if no one's looking, hips shaking!
Love Story EP // Coming Soon by Mix Chopin
In fact, a friend of mine loved Mix Chopin so much, she made 7 copies of the CD I lent her and even put one of them in her fire safe! So don't just take my word for it, take a gander and check the rest of his salacious stuff out. You won't be disappointed with this smooth songsmith!
Mix Chopin on SoundCloud.
(BTW, Happy Birthday Nikki! This article was for you! I love you! >;D)