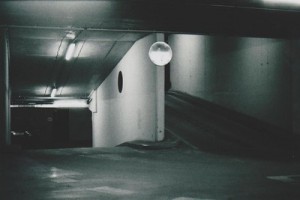 Sorrow's forte is versatility. This guy (His name is Joe and he is from Birmingham, UK) can do dubstep, garage, deep garage, 4×4 garage,grime, 2-step, ambient, emotional piano music and any other dubby, minimalist sub-genres you want to throw in.  His skittering, 2-step rhythms, melodic textures, and dark urban ambiance are  derived from early UK garage innovators like MJ Cole, Todd Edwards, and Wookie. Sorrow's style can also be attributed to the more recent UK garage phenom Burial. In fact, Sorrow did a remix of the track "Homeless" off of Burial's 2007 breakthrough Untrue.
Burial – Homeless (Sorrow Remix) by Sorrow.
Sorrow has already released two EPs, one for the future garage label l2s recordings and another with broken bubble on Bandcamp. He has a third EP titled "Broken Moments" that is yet to be released but has been made available for stream on Soundcloud:
Broken Moments E.P – Forthcoming by Sorrow.
"Uncertainty" is a brand new track from Sorrow which showcases his range of styles.  Here, he exhibits his ability to compose a (post) dubstep track. Although you won't find any heavy drops, a 3/4 beat and the familiar dubstep "wobble" are still present.
Sorrow – Uncertainty by Sorrow.
Ok so enough with the Soundcloud streams…. I know y'all really just want mp3's, so here is the magnificent "Dante's Journey" and the superlative "Existence" off of this year's Existence – EP:
[audio:Sorrow – Dantes Journey.mp3] [audio:Sorrow – Existence.mp3]
Toss me a track or a word at: griffin8_4@hotmail.com (I'm always down to hear new tunes!)