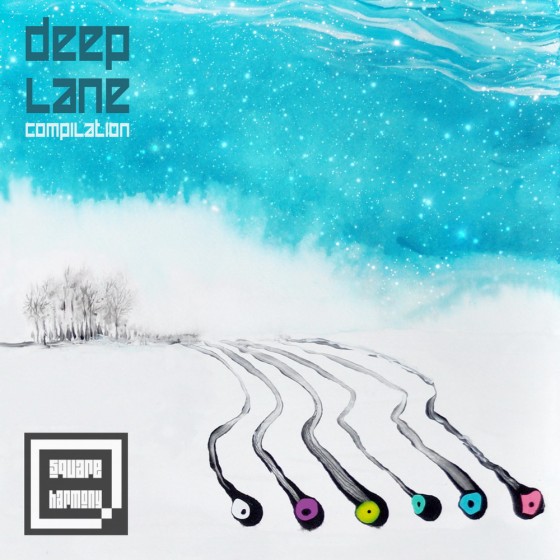 Last week's Tuesday Top Ten saw Cal profile the up-and-coming "future garage" producer Ghostek. Thereupon, this free compilation from the Russian electronic label Square Harmony arrives right on queue.
The compilation, entitled 'Deep Lane', is an impressive exhibition of rising garage producers with dynamic styles. "Future garage" may be somewhat of a controversial characterization but I feel that it embodies the nature of this compilation well. As with any sort of "post" or "progressive" genre, future garage is merely a classification of an evolving sound that incorporates elements of other genres.
Ghostek's new-ish (it's a re-edit) track "Feathered Skies" is an accurate representation of this futuristic garage style. One of the most captivating tracks on the compilation, "Feathered Skies" features a wash of ambient sound textures underlying a traditional, off-kilter garage beat complemented by an R&B vocal sample that wouldn't sound out of place on a UK funky track.
This mysterious producer seems to be gaining momentum every day and it's no surprise considering the polish of his work. Let's hope for a full-length release sometime in the near future…
Some other highlights from "Deep Lane" are Klatu's orchestral opener "Unlock Heal", Essay's enchanting Sunstep Edit of Bunte Bummler's "Come Home", Detz's "All I Have" and Kontigo's "Forever".