So, I promised you last week that my new and improved weekly top ten charts weren't going to be the 'here r 10 kewl blog songz for free downloads guys LOLOLOL' lists which, those of you who have been following the site for a while, would be used to. I broke you guys in easy, with something familiar. Something that you're used to hearing on Salacious Sound, and something I'm used to writing about. Today's installment breaks from that form, somewhat.
Don't say you weren't warned.
This week I'm proud to present a format I explored briefly last year with the top ten – an artist feature style top ten chart – albeit with an artist much different than I am used to covering in my articles.
I'm also proud to present this installment because it's about an artist that I think is doing something cool, whom is incredibly talented on the production front, and who puts me completely out of my comfort zone as a writer.
Ghostek's music is beautiful, complex, and extremely well-produced; that's easy enough to point out. I don't, however, find it easy to assess, dissect, or put in a box. I like that.
One last thing, and I am truly sorry to belliger those of you who are already commenters
Leave me some feedback in the comments, or I'm going to murder my cute furry canine Hank, and turn his soft lifeless carcass in to a stylish and grotesque murse (or a budget ShamWow knock-off I'll call ShamWoof, I haven't decided).
I know you f*ckers like these articles, as you're clocking literally tens of thousands of man-hours on this site a month. Let me know if you want more articles like this, and let Ghostek know what he needs to be producing more of.
Alright, lets dive in.
Ghostek has a ton of music on Bandcamp. I've only covered a fraction here. You can also follow his Soundcloud channel for the latest.
#10: Ghostek – Secrets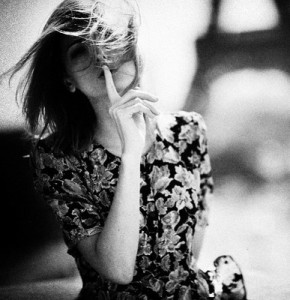 The loopy vocal sample in Secrets makes for a very confusing, manic composition. The dark, heavy, almost industrial + mechanistic percussion is accented by subtle and nearly-inaudible whispers and an airy pad that provides relief from what is otherwise a very sinister track, and lends space to the namesake vocal sample of the track at 3:24 "she had a secret". This one is a free download.
[audio:Ghostek – Secrets.mp3]
#9: Excision – Subsonic (Ghostek Remix)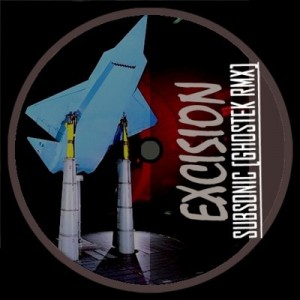 I was a bit shocked to see an Excision remix in Ghostek's discography, as it was one of the last tracks that I actually listened to. I like how Excisions hard, aggressive electro-dubstep style elements are transposed against and bent to Ghostek's much more suppressed UKG style. Subsonic has a 1'ish minute intro fitting Ghostek's aesthetic, and while the latter sections of the track are a definite precursor to the aforementioned aggressive style Excision has now taken on, Ghostek has appropriated and moulded the sounds to his needs. This one is a free download.
[audio:Excision – Subsonic (Ghostek Remix).mp3]
#8: Ghostek – Kwality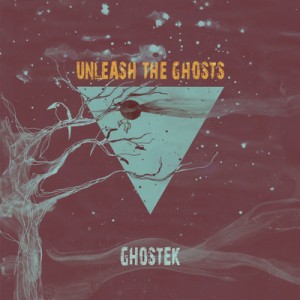 This one has an undeniably island (Caribbean that is) feel, albeit somewhat darker than I'm used to hearing. And I'm not just referring to the vocalist! The characteristically dubby production style, from the ample tape delay applied to the vox, to the lazer fx, are an obvious throwback/nod to the influences of this track. This one is a free download.
[audio:Ghostek – Kwality.mp3]
#7: Ghostek – Bystanders
No word yet on when or where this will become available for sale/download.
#6: Ghostek and Buck UK – Farsight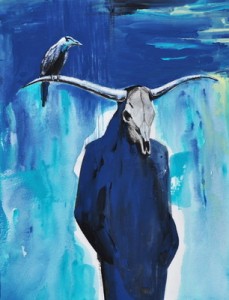 I think what I like about this track most is that, at any given point, your attention is focused exactly where the producers want you to focus. They shift that focus a lot, and do so expertly and artfully. Ghostek and Buck UK's composition is mostly focuses on the upper-frequency percussion elements in the fore, relegating the suppressed + heavily filtered kick to the background. Their frequent empty, spacey, atmospheric bass-drop-out breaks leave you feeling weightless, often with only one percussion element like a muted tambourine and their soothing pads or distortion to keep your attention locked. And locked it stays. They also utilize vocal samples throughout which give the track an incredible energy. Look for the vox at 2:50 "drop" several elements of the track, strip the composition down, and refocus your attention. This one is a free download.
[audio:Ghostek and Buck UK – Farsight.mp3]
#5: Ghostek – Saudade
No word yet on when or where this will become available for sale/download.
From Ghostek's Soundcloud:
Saudade (singular) or saudades (plural) (pronounced [sɐ.uˈdadɨ] or [sawˈdadɨ] in Portuguese,[1]) is a Portuguese word that can be translated as "longing, yearning", which describes a deep emotional state of nostalgic longing for something or someone that one loves and which is apart. It often carries a repressed knowledge that the object of longing might really never return.
Saudade has been described as a "vague and constant desire for something that does not and probably cannot exist … a turning towards the past or towards the future".
#4 Ghosts of Paraguay – Needing You (Ghostek Remix)
No word yet on when or where this will become available for sale/download.
#3: Ghostek – Machinehead ft. CoMa
No word yet on when or where this will become available for download.
#2: Ghostek – Mutual Surrender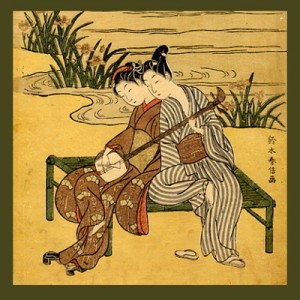 Definitely the most unique instrumentation of all Ghostek's tracks – his use of the Pipa, a four string Chinese lute-type instrument, unique yet accessible. The track has a ton of movement, especially when he reverses the samples to play the lute-notes backwards. This one is a free download.
[audio:Ghostek – Mutual Surrender.mp3]
#1: Ghostek – Distances & Coffee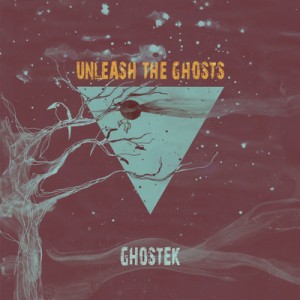 Complex, shuffly percussion, incredibly lush sub-bass accented masterfully by expert use of space, and in the latter half of the track a harder + grittier mid-bass element. This song is an awesome example of the power of what you don't include in a song – every time the enveloping sub-bass drops out, your attention snaps back to the eery atmospheric elements of the track, such as the echoey metallic striking noises. This song transposes lofi elements like vinyl-distortion against elements like the sub-bass, which have a high quality of production. This one is a free download.
[audio:Ghostek – Distances and Coffee.mp3]