In a couple of minutes your gunna be sitting in your chair, on a sofa on your iphone/ipad, or wherever the hell you hipsters listen to music these days, grooving and jamming thinking "DAMN THAT SHIT IS GOOD!"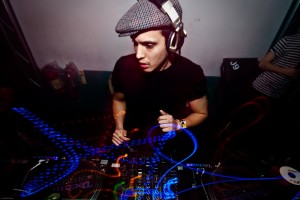 That's right, I'm bringing you today two new tracks by the phunk master Ado. Ado is one of my favourite artists out today and boy does he rock it. He has heavy synths that aren't too too heavy to the point where it's scary. But just heavy enough to make you fall in love.
The first track I bring you today is very, very, heavy on the synth. And I love it. It's more electro than the other song you'll hear but it's still really good. And being fans of electro you guys will surely enjoy. So, only thing left to say on this song, is well Enjoy!
Tom starr – 2 toned simm ado remix (Moda Music #1) by ado_
The second track is probably my favourite of the two (it's why i saved the best for last) is a very funky sound. It always gets me grooving, hens the comment at the beginning saying you'll be grooving! It just has that groovy sound that we love. Ado does it well, that beat is sure to get you jamming. And just you wait tell 2:31 seconds in… It gives me shivers.
Urchins – Whispers (Ados space 3,000,000 mix) by ado_
And you know what? Just because it's totally worth it, check out his "soon to be released in 2011" track that's 8 minutes long. It'll be a fantastic 8 minutes, i can guarantee it.