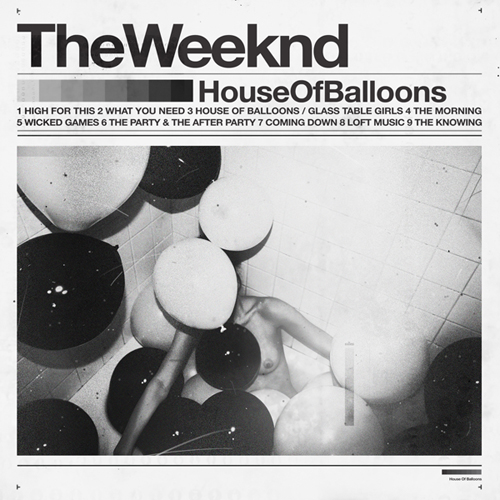 The Weeknd, purportedly a one man show from Toronto, has developed something of a buzz for himself here. The lack of information available has essentially forced his word-of-mouth following to wax rhapsodic about how no one knows anything, except we're all pretty sure Drake loves this shit.
We do know a few things though. We know that The Weeknd released a mixtape yesterday called House of Balloons, and that it includes several new tracks in addition to the ones that have been leaking since late last year. We know that 40 didn't produce anything on it. We also know it's really good. Everywhere you can read about it, people are calling it "next level R&B", I guess because of the vocals? Honestly, that was about the last thing that came to my mind – my first comparison was to Burial. The garage + 2-step + dubstep, ambient, and house influences are all there.
Regardless of what you think it sounds like, The Weeknd has found something that works, and has put together a great mixtape. To The Weeknd: Thanks for your hard work and the great tunes.
The Weeknd on Facebook | Tumblr
[audio:The Weeknd – High For This.mp3,The Weeknd – House Of Balloons – Glass Table Girls.mp3,The Weeknd – What You Need.mp3]
(Right click and save as to) Download the whole mixtape in .zip format.
Tracklisting:
01: High For This
02: What You Need
03: House Of Balloons / Glass Table Girls
04: The Morning
05: Wicked Games
06: The Party & The After Party
07: Coming Down
08: Loft Music
09: The Knowing