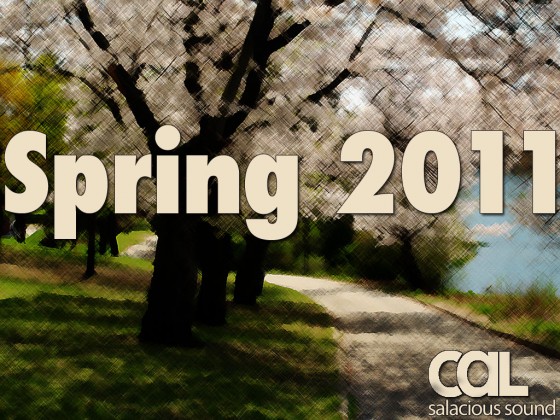 Cal has been a music writer and DJ for over three years, and continues to be compelled by the power of a live performance to move an audience. In that short time he has written hundreds of articles and reviews of cutting edge artists, their music, and their performances. His daily exposure to and interaction with the vast world of new electronic dance music has garnered his site SalaciousSound attention from an it-list of record labels, management, and forward looking underground artists too long to print, has been cited as a source of exceptional taste by hundreds of blogs and even major publications like Rolling Stone, and was even the focus of a Toronto-produced documentary on underground electronic music.
The vast arsenal of party-rocking tunes Cal has acquired in his work as a music writer and DJ, his image as a tastemaker at the forefront of electronic music, and his tireless work in perfecting his programming and skill on the turntables have made him a performer in demand. He has opened and closed some of the best venues in Toronto, from his humble beginnings at Harmony Lounge, to The Liberty Grand, Czehoski, The Barn, Sutra, Rockwood, This is London, Level, Wrongbar, and Mod Club. He's also been asked to play with dozens of Toronto's finest, and some of the most recognizable artists in dance music, including Mansion, Riviera, Azari & III, Wolfgang Gartner, Torro Torro, and Miami Horror.
Spring 2011 is a journey through today's various sub-genres of house, full of dubby vocals, funky disco rhythms, deep and techy grooves, and bright piano riffs. It is the perfect mood setter for your next party or subway right alike, and includes several of Cal's current favourite peak-time DJ set tracks that are sure to rock the dance floor!
SalaciousSound and Cal are proud to present, Spring 2011.
Stream or download directly from this player:
Tracklist:
Kaskade feat. Martina Of Dragonette – Fire In Your New Shoes (Sultan and Ned Shepard Electric Daisy Remix)
Magnetic Man – I Need Air (Dirty Secretz Remix DRM)
Bag Raiders – Sunlight (Armand Van Helden Remix)
Fox 5 & Lazy Jonez – Bing Chi Bang (Fox 5 Remix)
Mark Knight – Devil Walking (Original Mix)
Groove Armada – Superstylin' (Ant Brooks Re-Edit)
Colours – What You Do (Duncan Powell Remix)
Crazibiza – Spinning Around (Tommyboy Remix)
Dan Castro – High Tide (Original Mix)
Hype Jones feat. Terri B – Left to Right (Original Mix)
Lee Cabrera and Thomas Gold – Shake it Move a Little Closer (Terrace Instrumental Mix)
Thomas Gold – AGORa (Original Mix)
Hausjacker – Circus Freak (Original Mix)
Funkagenda, Sultan & Ned Shepard – Past Dreaming (Original Club Mix)
Chris Lake – Secrets In The Dark (Alex Kenji Remix)
Christian Falero, Adrian Villaverde – Put Em High feat. Kelly Davis (Original Mix)
Sgt Slick – Everyday (Digital Lab Remix)