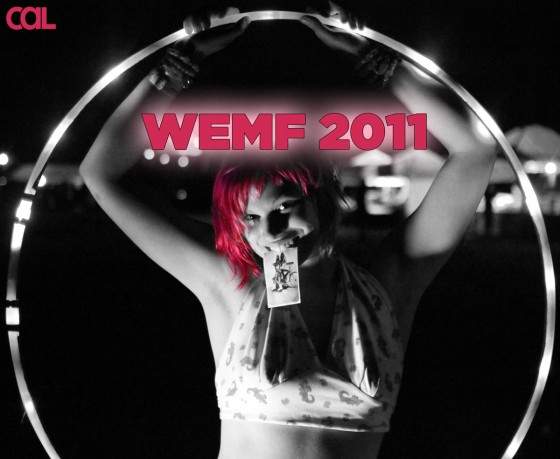 On August 12th I ticked off a major bucket list item when I opened for Calvin Harris on the Time Stage at WEMF 2011. I had been spending more time checking out artists' sets from dudes like Afrojack, Swedish House Mafia, Thomas Gold, and Alesso, just really appreciating how they craft their sets and keep the audience so engaged.
One of the things I've come to appreciate most about some of the tracks in this mix, tracks these other world class artists use, are the incredible dynamics – the range between the quietest and loudest sound, or the softest and hardest. Songs like First Aid by Michael Woods, or Thomas Gold's incredible remix of Moguai's We Want Your Soul are in this mix for their huge dynamic range, and the drama or emotiveness that brings.
Hope you guys enjoy listening to this set as much as I did making it!!
Cal – WEMF 2011 by salacioussound
Tracklist:
Benny Benassi feat Gary Go – Cinema (Andrea DJ Mazza and Mazzali Club Mix)
Avicii – Levels (Original Mix)
Codes – What You Gonna Do (Original Mix)
D-Formation vs Bloody Beetroots & Steve Aoki – Weakness 4 Warp (Bass Kleph Bootleg)
Torro Torro – Blue Blouse (Original Mix)
Chase & Status – Let You Go (Feed Me Remix)
Michael Woods – First Aid (Original Mix)
LMFAO ft Lauren Bennett & GoodRock – Party Rock Anthem (Alesso Remix)
Whiskey Pete & Sporty-O – Heard of Us (PeaceTreaty Remix)
Mory Kante – Yeke Yeke 2011 (Robbie Rivera Remix)
Kaskade ft Martina of Dragonette – Fire in Your New Shoes (Sultan and Ned Shepard Electric Daisy Remix)
Moguai – We Want Your Soul (Thomas Gold Remix)
Promise Land – Heaven (Miami 305 Remix)
Arias & Arno Cost ft Michael Feiner – The Days to Come (Original Mix)
Swedish House Mafia – Save the World (Style of Eye & Carli Remix)
Green Velvet – Flash (Nicky Romero Remix)
R3hab & Swanky Tunes – Sending My Love ft Max C (Original Mix)
Arty – Around the World (Original Mix)
Wolfgang Gartner – Space Junk (Original Mix)
Arno Cost – Daft Punk & Stardust Rework
Florence and the Machine – You've Got the Love (Mark Knight Remix)