Do you love music, but suffer from social anxiety because you're always hearing "woahhh buddy.. where were you!?!" Maybe you were busy that year, or maybe you just didn't have enough indie cred – whatever your excuse is, you missed an extremely important and influential album. Don't worry – SalaciousSound is here to let you know what's good!
Every Friday we'll bring you an extra special review, with emphasis on the album as an art form, and that feeling you get when you listen to an album by your favourite artist's favourite artist.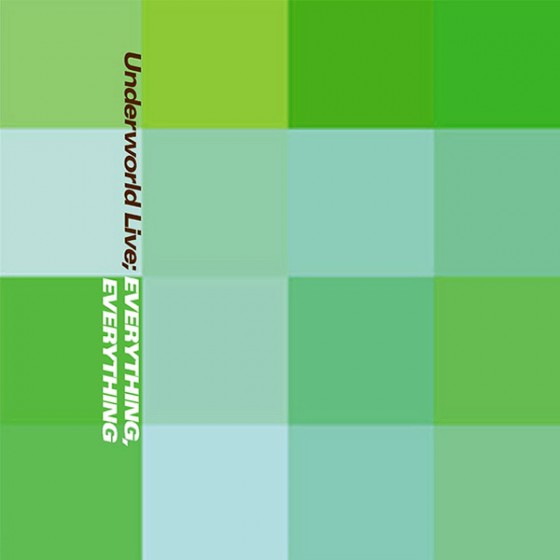 Artist: Underworld
Album: Everything, Everything (2000)
Released on the heels of Darren Emerson's departure from the band and chronicling some highlights of their Beaucoup Fish world tour, Everything, Everything is Underworld at their utter and abject peak. A seminal live album from one of the greatest dance/electronica groups ever. Timeless, full of energy and vitality, and absolutely essential to any music lover's collection.
They weren't just popular dance music gods – Underworld were also pioneers in their live electronic acts. Not content to simply tour their studio-production laurels, they reworked and recombined tracks in their live sets to reward their true fans and keep things fresh and exciting. Daft Punk picked up on this and tried it out on their Alive Tour in 2007, with legendary results. Underworld is the real deal.
From Amazon customer reviews:
"For a dance music fan, "Everything, Everything" is perfect. Period."
"Even in the lesser moments, there's still an infectious elation to the CD"
"like participating in some violent pagan ritual"
"Though I've been wanting to try some good techno for awhile, I didn't know a good place to start. Everything, Everything is more than just a good start. It's almost an essential place to start. Even as a live album I can't recommend this CD enough."
Underworld – Born Slippy by salacioussound