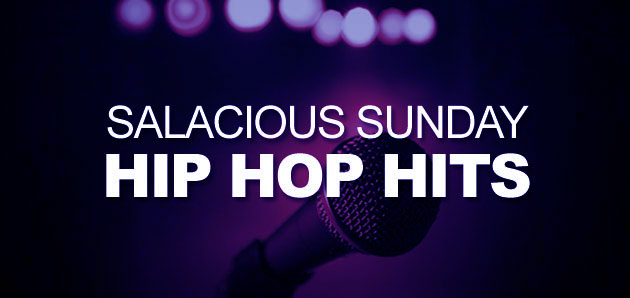 This article is part six in a fourteen part series, on the artists from the Rhymesayers Entertainment label.  Rhymesayers Entertainment recently won URB Magazine's Best Label of the Decade. The rappers covered in the series include BK-One, Atmosphere, Mr. Dibbs, Abstract Rude, Freeway, Brother Ali, Grieves, Eyedea & Abilities, Toki Wright, Jake One, P.O.S, Evidence, Felt, and Psalm One.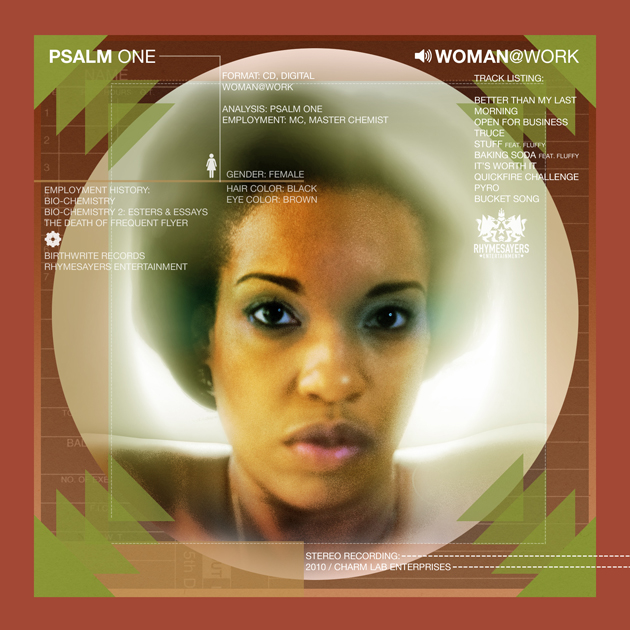 Psalm One came up in a poor area South Side of Chicago, looking up to the likes of Stevie Wonder and MC Lyte. She went on to get educated at the University of Illinois, and shortly after finishing her degree released her first commercial album. In the last few years she's performed with the industry's biggest: 50 Cent, Slick Rick, Rakim, Atmosphere, MF Doom, De La Soul, A-Trak, Camp Lo, Murs, Jean Grae, Royce tha 5'9, Diverse, Goapele, Blueprint, Brother Ali, Masta Ace, Prince Paul, Casual of Heiroglyphics, Del tha Funkee Homosapien, Gym Class Heroes, Bahamadia, Brother Ali, ESG, Flosstradamus, People Under the Stairs, Little Brother and many, many more.
Late last month Psalm One released a mixtape entitled Woman @ Work Vol. 1, and has made the entire thing available freely in a variety of formats (including flac!) A second volume is expected soon. Check it here.
Psalm One's Rhymesayers Profile
[audio:Psalm One – Better Than My Last.mp3,Psalm One – Truce.mp3]