This article is part one in a thirteen part series, on the artists from the Rhymesayers Entertainment label.  Rhymesayers Entertainment recently won URB Magazine's Best Label of the Decade. The rappers covered in the series include BK-One, Atmosphere, Mr. Dibbs, Abstract Rude, Freeway, Grieves, Toki Wright, Eyedea & Abilities, Jake One, P.O.S, Evidence, Felt, and Brother Ali.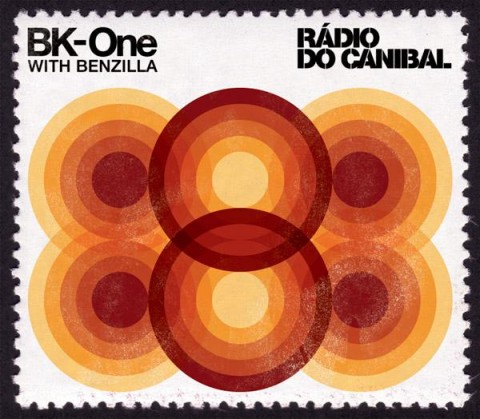 BK-One's passion for music grew from an early age. As a child, he studied classical piano, jazz theory and collected records. Before he was old enough to hit the clubs, BK became a vibes player in a jazz band, which allowed him to tour through the United States and experiment with various styles of music. In 1996, BK moved to Minneapolis, and immediately began to immerse himself in the city's hip hop scene. He developed a fan base by DJ'ing at local events, which also helped orchestrate an independent hip hop radio show as means of showcasing his collection of work. He then met Brother Ali, who introduced him to the local Rhymesayers crew, and for the next ten years they honed their craft together, becoming gurus of the hip hop stage.
After years of spinning for Brother Ali, in 2009 BK-One dropped his debut album, Rádio Do Canibal, an album that incorporates the spirit of Brazil as well as a collection of talented MC's including Slug (Atmosphere), Black Thought (The Roots), Murs (Living Legends), Brother Ali, and many others. Teamed with fellow twin city native Benzilla, BK-One samples exclusively from Brazilian music, providing a solid base of samba, bossa nova, and other tropical styles.  The album title itself refers to the country's spirit of cultural absorption – its cannibalistic tendency to swallow American, African, Caribbean, European and many other styles into its arts, dance, music, and language – while BK-One draws from his own past classical and jazz training and years of record collecting experience. BK-One has also released several popular mix CDs, including "For The Love Of Music" and "Set In Motion", which skillfully blend hip hop, funk, afrobeat, reggae and jazz records.
BK's years of experience in different styles of music shine through on this album, definitely making it a must-hear. He says of the experience, "This album combines my three favorite things…music, travel, and working alongside my friends." BK-One will be on tour with Rhymesayers all through Europe starting in Berlin on the 24th. Check BK-One's Myspace page for more dates and to preview more music. But for now, enjoy one of my favorite tracks off the album, "Here I Am" featuring Phonte, Brother Ali and The Grouch:
[audio:BK-One – Here I Am ft. Phonte and Brother Ali and The Grouch.mp3,BK-One – Mega ft. Aceyalone and Myka 9 and Abstract Rude.mp3]
And a quick word from BK-One's myspace:
My debut album is available now.  It's 19 tracks of raw hip hop, all based around samples of old Brazilian records.  It features songs by Black Thought, Raekwon, Slug, Murs, Scarface, Phonte (from Little Brother), The Grouch, Brother Ali, Blueprint, Haiku D'Etat (Aceyalone, Myka 9, Abstract Rude), The Hypnotic Brass Ensemble, P.O.S., and more.
If you downloaded it, I'm glad you've gotten a chance to hear my music…but you're really missing out.  The packaging is pretty innovative and is made from 100% recycled material.  Inside, you'll find English translations to all the Portuguese interludes (they help to explain the connections between Brazil's music history and American music from the past and present).
"Rádio Do Canibal" is also available on double-LP with a free digital download code.
Cop it at Rhymesayers' online store (Fifth Element Online), Chicago's legendary record shop Dusty Groove, or Amazon.