This article is part six in a thirteen part series, on the artists from the Rhymesayers Entertainment label.  Rhymesayers Entertainment recently won URB Magazine's Best Label of the Decade. The rappers covered in the series include BK-One, Atmosphere, Mr. Dibbs, Abstract Rude, Freeway, Brother Ali, Grieves, Toki Wright, Jake One, P.O.S, Evidence, Felt, and Eyedea & Abilities.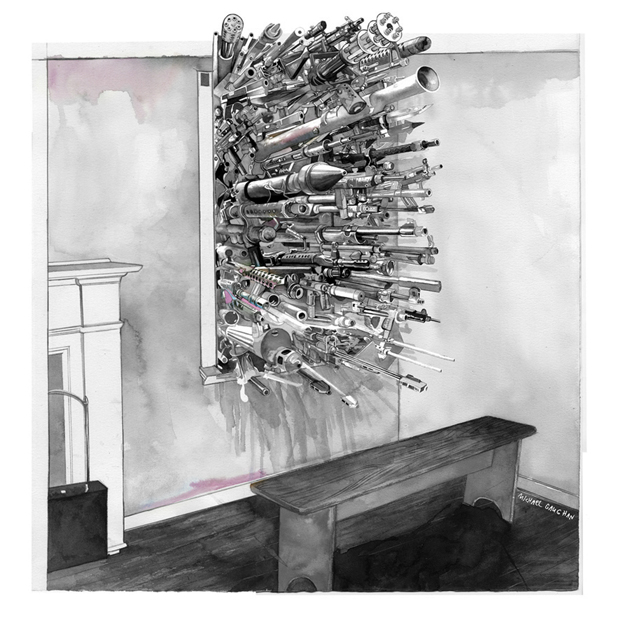 Eyedea (Micheal Larsen) originally got his start ripping MCs in battles. DJ Abilities (Gregory Keltgen) got his start burning djs in battles. Eyedea and Abilities emerged in the mid to late nineties in underground music along side others such as Atmosphere, Aesop Rock, El-P, Living Legends, Sage Francis, Blueprint and many others. Winning DMC Competitions and Highly publicized MC battles proved their underground legend status.
Though off and on with side projects, E & A have dropped three solid albums in the past decade. With Eyedeas high powered lyrics over funky guitar riffs from Abilities allows all three albums to possess that ever so valuable quality of being enjoyable from start to finish.
You can check out lots more of E&A's tunes on their Myspace page, and also jump off from there to cop their albums!
[audio:Eyedea and Abilities – This Story.mp3]
This is a recent music video. It's seriously high definition, and worth watch here if you have a good monitor.