This article is part two in an thirteen part series, on the artists from the Rhymesayers Entertainment label.  Rhymesayers Entertainment recently won URB Magazine's Best Label of the Decade. The rappers covered in the series include BK-One, Atmosphere, Mr. Dibbs, Abstract Rude, Freeway, Grieves, Toki Wright, Eyedea & Abilities, Jake One, P.O.S, Evidence, Felt, and Brother Ali.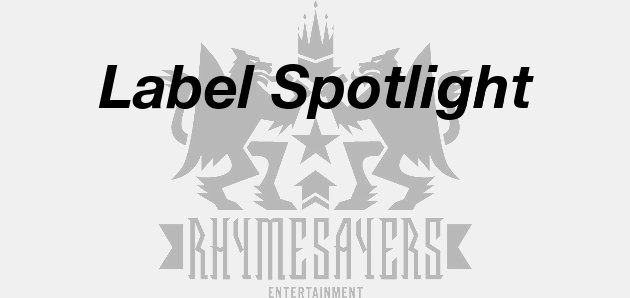 Put it this way – Atmosphere is like Lil' Wayne when it comes to being a serial-recording-artist, but with lyrics worth thinking about after you listen to the track.
When my friends first put on the album 'Overcast!' 10 years ago there was something about the quality that immediately intrigued me.  It was much rougher than any of the other hip hop I had listened to – all of the highly commercial stuff like Outkast, Notorious, and yes, even the Mases and P Diddies of the world.   The beats weren't well mastered, but they were fun, interesting, and managed to impart  very different mood to their songs than I was used to from the gangster rap of 2Pac and NWA.  I was also totally blown away by the lyrics. Here was some music that obviously had not been made by someone with millions of dollars backing the project.   Silly as it sounds, at 15 I was realizing that good rap music didn't have to be made by dudes with record deals.
I still love some of the rap music that I started listening to as a kid, but much of it was a phase that I've since moved on from. Â Even after all this time though, I can still go back to Atmosphere albums like Overcast!, Seven's Travels, or God Loves Ugly, and listen to it all the way through without feeling like I've given to some whim looking for cheap entertainment or a rhythmic background soundtrack. Â Atmosphere songs range from simple to complex, and from introspective to outlandish. Â I'll try to provide a few examples here, but to get a flavour for their work you'll need to do some listening. Â Picking where to start can be a daunting task with Atmosphere – if you add up all the releases of theirs that I've collected, you'd have counted 44+ albums, bootlegs, and mixtapes. Â The official album releases are all great, and I have found that the more I listen to the more I notice about the tracks -Â a lot of my enjoyment now comes from spotting the clever and subtle play-on-words referencing previous albums or rhymes. Â The first track is off the most recent album, 'When Life Gives You Lemons, You Paint That Shit Gold'. Â Sunshine is from his Sad Clown series, and has a classic lyric in his first verse that I absolutely love. Â The Woman With Tattooed hands is the only song that has ever made me cry. Â And Travel is just one of those songs that reminds me of a certain time that I like reconnecting with.
Atmosphere's music can be had here.
[audio:Atmosphere – Yesterday.mp3,Atmosphere – Sunshine.mp3,Atmosphere – The Woman With Tattooed Hands.mp3,Atmosphere – Travel (Remix).mp3]