Chicagoland's biggest Halloween dance event took place this past weekend (October 28-30) at Toyota Park in Bridgeview, IL. Aside from Halloweekend being one of the biggest party weekends in Chicago, the locals were already in high spirits because the Cubs were playing in the World Series. So the energy was especially high at the festival. We already raved about the star studded lineup with an eclectic mix of dance and hip hop, and overall, Freaky Deaky was a great way to spend Halloween.
The festival was modest in size and set up  like a circus and carnival with circus performers and decor. It provided a great environment for attendees not only to dress up beyond just typical rave attire but in their best Halloween costumes. Their were dancers at the stages decked out in mystical, fairy-tale outfits, and it was great to see alongside the lights and music. The organizers catered to Chicago's die hard Cubs fans, and even had the World Series games projected on the premises. The weather was surprisingly fair Friday and Saturday, and on Sunday, temperatures dropped up bit, but you could easily stay warm by stepping into any of the three tents and begin dancing.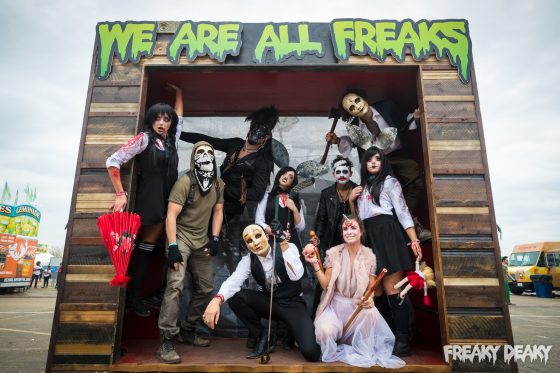 The music did not disappoint at the  Halloween party. There was music to cater to many different electronic tastes with sprinkled in hip-hop options. Disclosure killed it Friday night closing out the main stage with everyone's deep faves, and DJ Khaled's set on Saturday was major key to the festival. The energy at the Crypt stage on Sunday was amazing with a curated lineup of some techno/house big timers like Jamie Jones and Guy Gerber. And of course, EDM legend TIESTO wrapped up the entire weekend with a set that left the crowd feeling nostalgic at times and hyped throughout.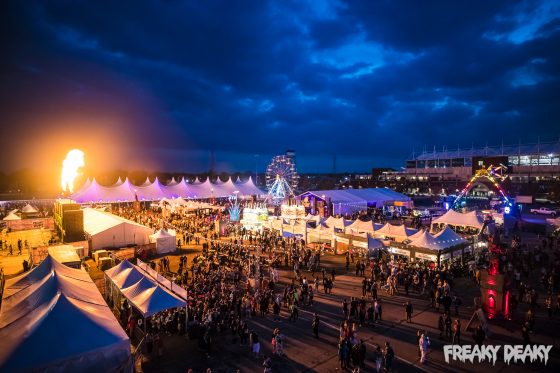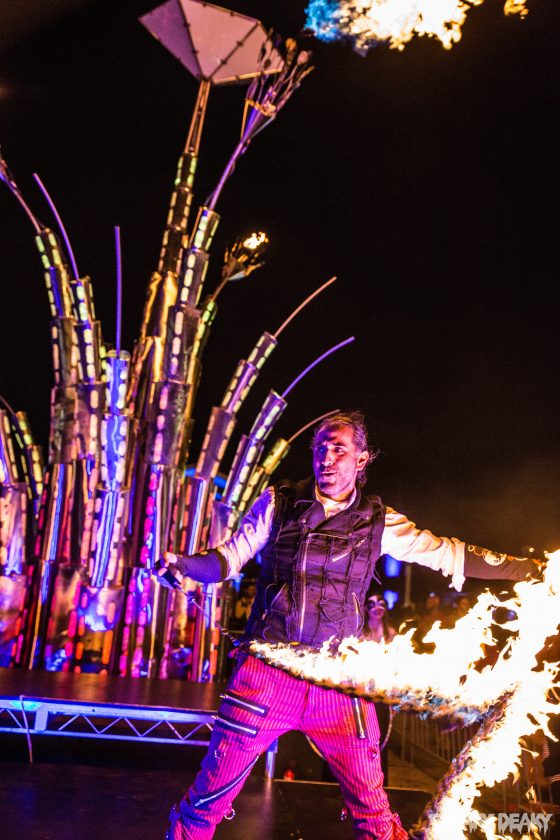 Though attendance seemed short of other REACT festivals (I mean, the Cubs were finally in the World Series), Freaky Deaky was yet another great event and provided attendees a coherent small festival experience. It was a great escape from all the madness in the city center, but it still kept the party going and in the way we festival goers love it. We went and danced to great music, observed some kick-ass costumes, and vibed in a positive environment. We look forward to attending next year!
---