Toronto's Internet Daughter returns with 'Ignorital' a menacing tune brimming with pharmaceutical grade production to tide her ever growing fanbase over, before hitting the road on Canada's east coast. Anchored by her always bouncing drums, this unexpected single is sure to hold over Trap heads through the dead of winter. She says:
I originally wrote this for a compilation that asked for something "Spooky", but once it was finished the compilation totally changed direction. I'd never specifically *tried* to make something dark, but I ended up liking it so much anyways I wanted to share directly with my fans instead of leaving it hidden away.
Available for 10 days as a free download, then worldwide on iTunes and Spotify.
You can catch her March 3rd in Halifax, March 4th in Saint Johns and Saturday, March 5th in Montreal.
See her upcoming shows here: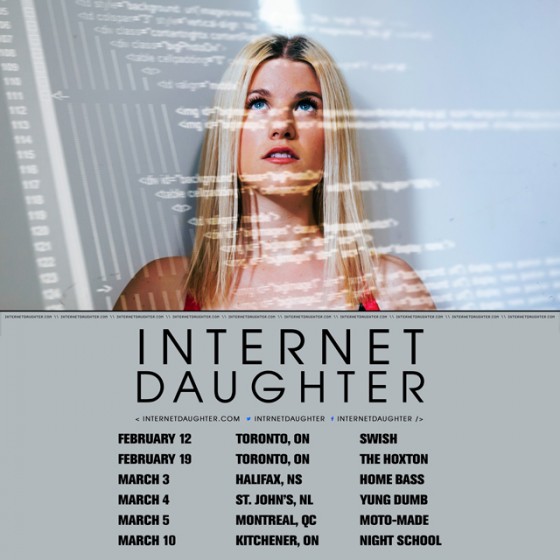 INTERNET DAUGHTER on: