This coming Saturday, March 17th from 12-6pm SalaciousSound will be taking part in a live-streaming webcasted showcase at SXSW 2012. The event, presented by MOG and Inspired by Intel, will be headlined by one of the most talented hip-hop groups in the world: The Roots.
The complete lineup is as follows: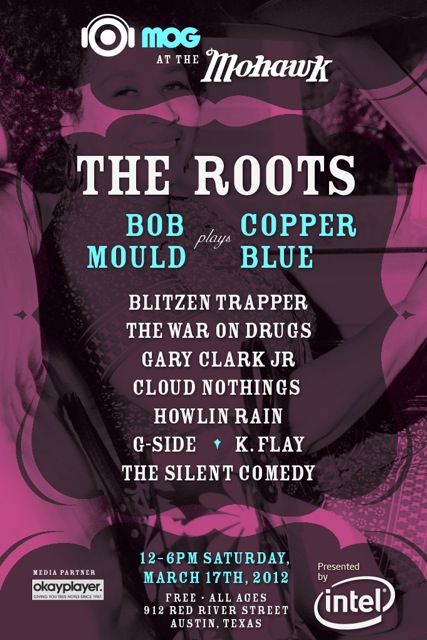 Intel is sponsoring the event in an effort to promote their new Ultrabook product, which seems to be a keen competitor for the Macbook Air. Most are super thin and light, utilizing SSDs, and of course the i7 processor – practically a minimum standard for video editing these days. You can learn more about the range Intel Ultrabook products here.