For those of you who pictured me wheeling around in a chair, hobbling on crutches, or passed out somewhere drooling on myself on Saturday during SXSW: you weren't far from the truth. It took everything I had to muster up the courage to brave another concert (read: loads of caffeine), but The Roots show seemed like a promising, funky, relaxing end to my week. Because naturally, I was looking to relax on what was simultaneously the last day of SXSW AND St. Patricks Day.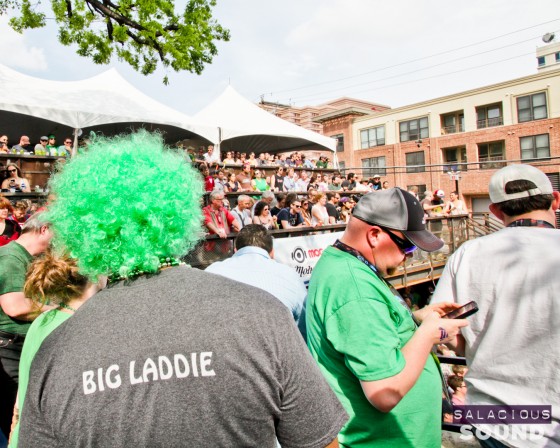 I made it out, and I was in the absolute right place at the right time. I've seen The Roots three times now, and each time I'm that annoying + too-pushy fan desperately clamouring and climbing over the crowd to try and grab a drumstick thrown from the stage. Not this time. I had a camera in one hand, a drink in the other, and jumping no less than five feet in the air I managed to catch not one but TWO drumsticks with my teeth (this may or may not be what is oft-referred to as "Texas-tall-tale.")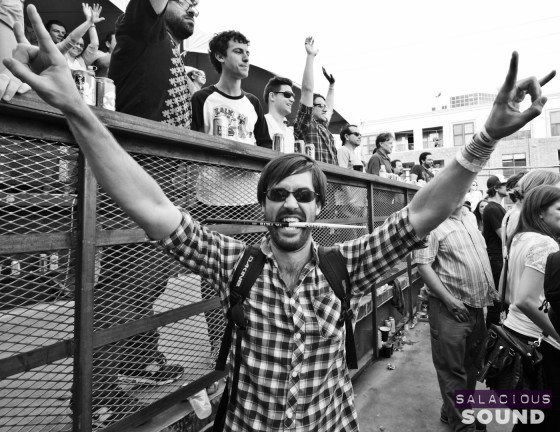 The Roots, unsurprisingly, were polished and fun as ever. The guys spend so much time jamming and playing shows that they control the crowd with a skill few others match, and are similarly skilled with their instruments. Here's an ill pic of a ?uestlove doll levitating Tuba Gooding Junior, Captain Kirk Douglas, and the rest of the band.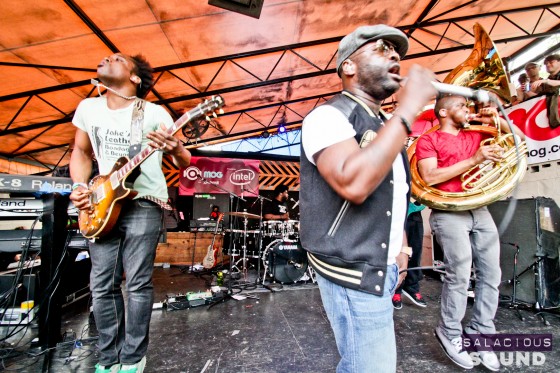 The event production itself was pretty special – Intel and MOG put together a fine cast of musicians at the best venue of SXSW, The Mohawk, and live streamed everything through SalaciousSound. My face wasn't the only one beaming big smiles that sunny Saturday: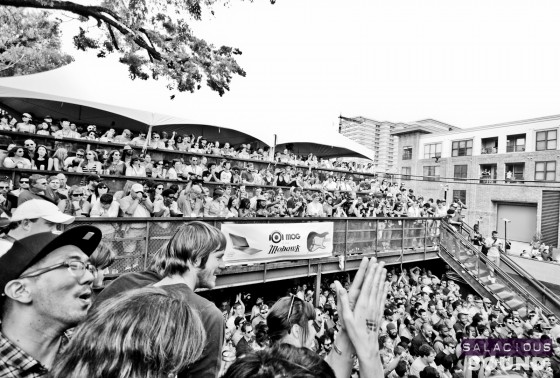 If you've been following our SXSW 2012 coverage, we have several more pieces of content coming this week including all the video I shot, and a special wrap-up editorial that I'll be penning throughout the week. Stay up!
[nggallery id="134″]