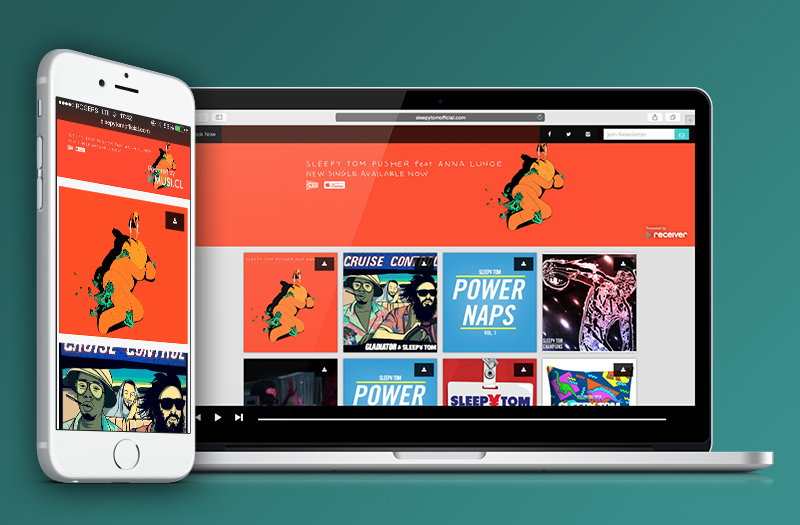 Since starting Salacious with Cal,  I've had the opportunity to work with a lot of artists. Over the last 6 years, the one thing that remains a constant: artists want to grow and reach their fan base. Social media is definitely one way to grow your fan base and reach new listeners, but social media platforms aren't the best way to reach your fans.
Sophisticated digital marketers understand that social media is one of the hardest ways to reach fans.  Those same marketers champion direct channels like email, which they consider easier and more effective. Social followers are great metrics to show traction, but they aren't the best way to reach your fans.
One of the reasons Blake, the founder of Earmilk,  and I started Receiver was that too many artists are relying on another platform's audience to reach theirs. When ThisSongIsSick's Soundcloud was removed they had lost an audience of a million people and a couple of years worth of content. We believe there is room for a platform that makes it easy for you to share your music with your fans but ensures that your relationship with those fans is your own.
Receiver makes it simple for DJs, producers, and musician's to build their own website and integrate streaming audio and video seamlessly with tools to reach fans. We give them control over what they post and the ability to have access to all of the data they collect. Whether fan email addresses or the ability to use their own third party analytics and marketing platforms, Receiver helps you get online quickly while giving you complete control over what you do with your audience.
Anyway, enough about what we are doing. Here is how a couple of artists are using it…
Arthur McArthur
Arthur McArthur was the first artists to use Receiver to power his website. He was nominated for a Grammy this year for his production on Wiz Khalifa's "Basic Hollywood" His discography includes hits like Drake's Uptown and he's worked with some of the biggest names in Hip Hop including – Big Boi, Logic and Pusha T.  As a producer, it can be difficult to showcase your work with many artists in one place.  Additionally, because he can power his tracks using Soundcloud and Youtube, he helps the artists he's worked with  continue to rack up plays. Hear his discography at ArthurMcArhtur.com
Viceroy
For those of you who don't know Viceroy, he's a dance music producer and remixer whose music embodies his mantra – Summertime all the Time.
Viceroy was one of the first artists to start using Receiver to manage his track giveaways. Fans share his tracks and subscribe for updates every time they want to download a track. Download his remix of Notorious BIG belo and for more free music head to Tracks.ViceroyMusic.com 
B!NK
B!NK is a legendary Grammy Award Winning music producer whose highlights include the title track of Jay-z's classic The Blueprint, and the only track on Kanye's Dark Twisted Fantasy produced  by someone other than West himself. You can check out his entire streaming discography for the first time through his website powered by Receiver at HumbleMonsta.com