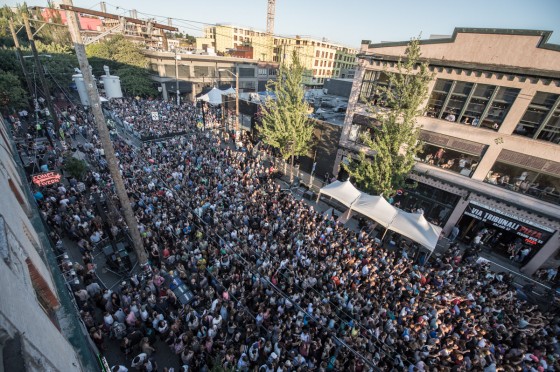 Capitol Hill Block Party (CHBP), a summer highlight for nearly 20,000 people, took over four of Seattle's most bumpin nightlife blocks late this July. With two large outdoor stages, the surrounding bars and clubs opened their doors to the daylight and hosted many of the festival's performances throughout the weekend. As always, CHBP manages to find an eclectic group of talent that embraces the local scene while also attracting larger talent.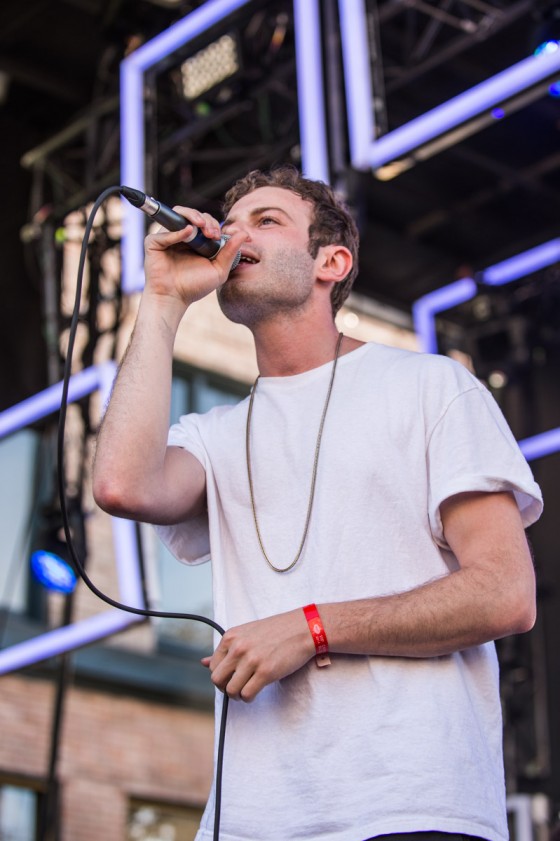 As the festival opened up with Portland's Shy Girls, I was incredibly impressed by their set at the mainstage, as well as the sound quality. When I heard the silky smooth vocals of pour through speakers, I knew it was it was going to be a perfect day. And while the weather was only getting hotter, the crowd at the mainstage was getting bigger. A$AP Ferg took the stage a couple hours after Shy Girls, playing a set that was nothing short of entertaining. Towards the end of his performance, a flock of questionably-legal females swarmed the stage to give Ferg and his crew a pubescent, yet provocative, dance performance. Unsure of how to process this scene, I turned to the closest bar to wet my palette with some beers before watching Odesza take the stage.
Native Seattleites themselves, Odesza always has a huge crowd here in their hometown. Their set at the Mainstage of CHBP was the perfect way for everyone to release all those pent-up dance moves they have been working on all summer. Between the diehard fan behind me chanting all lyrics, undulating his body uncontrollably, and the young gurlz capping their phone memory with selfies, I would say Odesza has hit fame. Personally, I always enjoy Odesza's shows and am very excited for their release coming in September.
To close off my Friday night, I skipped over to the Neumos stage and was able to catch power vocalist Shaprece, accompanied by producer IG88, and Phillip Peterson and Daniel Butman on strings. Luxuriously sultry and organic, it was the greatest way to end my night.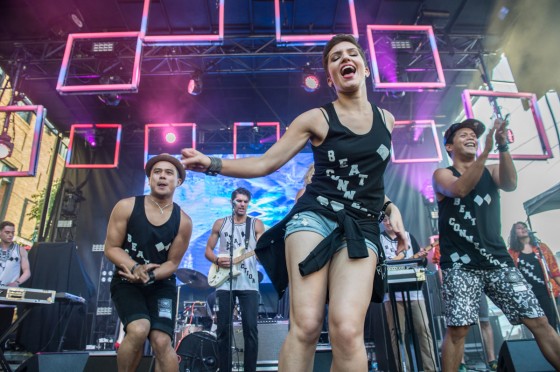 After a long workday on Saturday, I was able to hustle over to catch Beat Connection's set on the mainstage. Collectively clad in matching jerseys, dancers in tow, the energy was high that afternoon. I got a little hip-swayin' going myself, felt pretty good. After Beat Connection closed, I bee-lined to the Comet Bar to squeeze in a couple of drinks in before heading off to the next musician. Thirst quenched, I was ready to check out Natasha Kmeto. Entering her set, the vibes were chill and mellow. Having seen her before, I have always enjoyed the casual feel that I get from her performance. Good as it was, I couldn't stay long, and raced off to Star Slinger at the Vera Stage. Gotta catch 'em all, you know.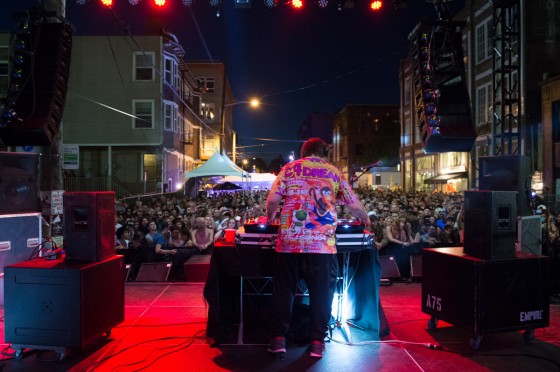 Star Slinger is another one of my personal favorites, and he continues to impress me with every set I've seen. So as the heat began to diminish, and the evening darkness better concealed everyone's flasks and blunts from the diligent security guys, the block grew thick with hipsters, crusty kids, and youngin's looking for a wavy time. Which is exactly what he provided between heavy percussion complimented with lighter bouncy melodies. I would say Star Slinger's set really got the party in full swing before people stumbled off to catch headliner Chromeo.
Shouldering my way through the crowd of excited sweaty people, I reconvened with a group of friends towards the back of the mainstage to see what Chromeo had to offer CHBP. Sardined by men in tropical shirts and gurlz in tiny booty shorts, it was an exquisite example of the infamous CHBP "Mainstage Moshpit." The performance was enjoyable and very signature Chromeo. However, after 20 minutes, I had my fill and smashed back to the Neumos stage where a local crew by the name Customs was putting on a showcase to close out night. This showcase featured Dutty Wilderness, DJAO, Tony Snark, DJ D'Nelski and Dj Hojo. The Customs crew played set after set, keeping the atmosphere fun and everybody dancing. It was the perfect entertainment for the flood of post-Chromeo pit victims seeking much–needed musical and alcoholic refuge.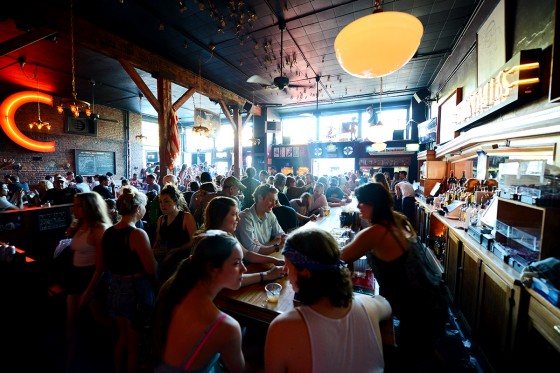 Waking up on Sunday was a brutal necessity as I peeled myself from the sheets to crawl back over to CHBP and catch Manatee Commune's set. Though it was early in the day, Neumos was swarming , captivated by the young musician. A multi-intstrumentalist, grabbing anything from a guitar, then a keyboard, to a violin in any given song, Manatee Commune definitely created a larger following that afternoon. His set was short, but just enough time to witness talent in the flesh. Quickly after, XXYYXX took the mainstage and hungover spectators from all corners of the festival labored over in that direction. Though I did truly like XXYYXX's song selection, his set was disappointingly lackluster following a performer like Manatee Commune. However, the Hawaiian shirts and cheek-bearing shorts seemed to thoroughly enjoying themselves…until their alcohol was confiscated by security.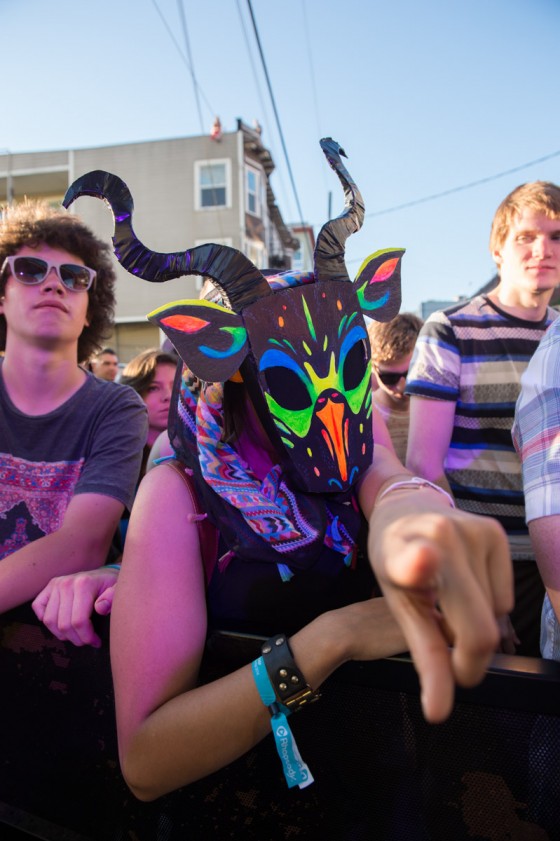 So, at that point, we took a break from the music, grabbed some Mexican food and hairs-of-the-dog, and prepared our livers for another day by catching Slow Magic's set. I saw Slow Magic for the first time when he opened for Odesza at last year's Decibel Festival, and I was floored by the performance. And as I expected, his Sunday night set was the highlight of my day, with his usual pallid and pale disguise glimmering in that surprisingly-hot PNW sun, Slow Magic straight-fucking-killed-it.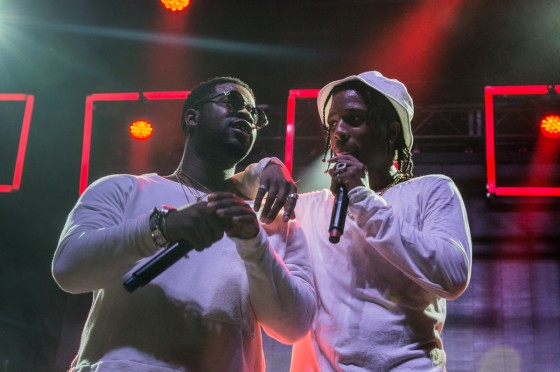 On a high, I was looking forward to A$AP Rocky's much anticipated set. The mainstage was a cluster-fuck of teens and hip 20-somethings about to get "Wild for the Night," so to speak. The A$AP crew was on lock with A$AP Ferg coming out and giving the audience a taste of Shabba Ranks for the second time that week. This entire set promoted the most energy I had seen at CHBP all weekend, and it probably felt like the perfect ending note for all the wily youngsters.
After that, Neumos had a Red Bull Sound Select after-party show to keep it going until the wee hours of the night. Beat Connection was the main attraction with many vocalists popping in for a few songs. The vocalists included Shaprece and Shy Girls amongst others, which was awesome for those who couldn't make their original sets. So, feeling dazed, happy, and sufficiently toxic from the weekend, it was a perfectly chill way to slow everything down and bring CHBP to a solid close.
Capitol Hill Block Party is a staple of Seattle summer nightlife that has had rapid growth over the past several years, and continues to impress me with the acquired talent and organization that is well-maintained throughout the weekend. Though I grew weary of the inebriated, lumbering crowd of teens and the 500-selfies-per-minute, CHBP gave my liver a workout, got my booty shakin, and gave me another unforgettable (with some fuzzy parts) hot summer weekend of talent, fun, and friends. It was gold.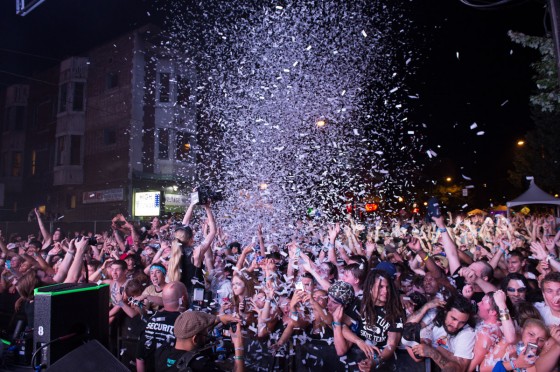 -Hallie