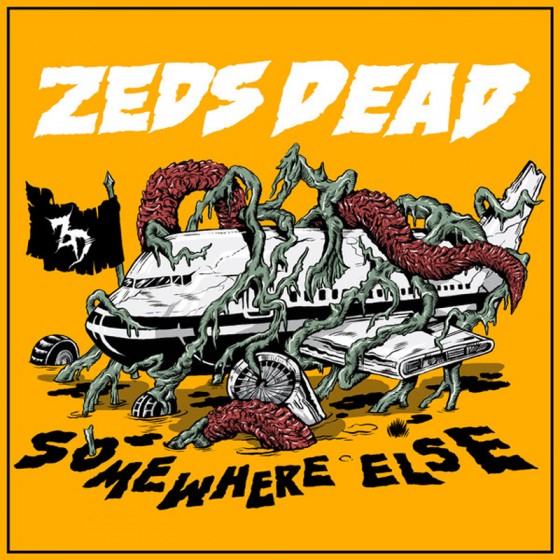 Zeds Dead has always been a group I applaud for sticking to their guns. The duo – while seeing extreme international interest for their precedent-setting dubstep released an onslaught of genre-diverse material over the last 3 years. To much fanfare and speculation alike, the music has been consistently innovative, and garnered support from the world's top acts at every opportunity.
Now that Zeds Dead is at the top of their game, and headlining basically every festival on the roster, they've dropped what seems like the full maturity of those ideals. An album rich with collaborators, touching on a diverse array of genres, and packed with beautiful EQ-pushing bass.
Going back to their roots, the album's lead tune Collapse featuring rising Toronto beatsmith Memorecks is a welcome return to their hard-hitting halftime hallmarks. Jenna Pemkowski originally found on Memorecks' Trouble graces the tune with an unbelievably hypnotic vocal line – and from there Memo and the Duo go to town with the thump and super melodic "dings".
The surgeon general should put a warning on this one, highly addictive.
Zeds Dead on:
Soundcloud | Facebook | Twitter
Memorecks on:
Soundcloud | Facebook | Twitter
//BERZ