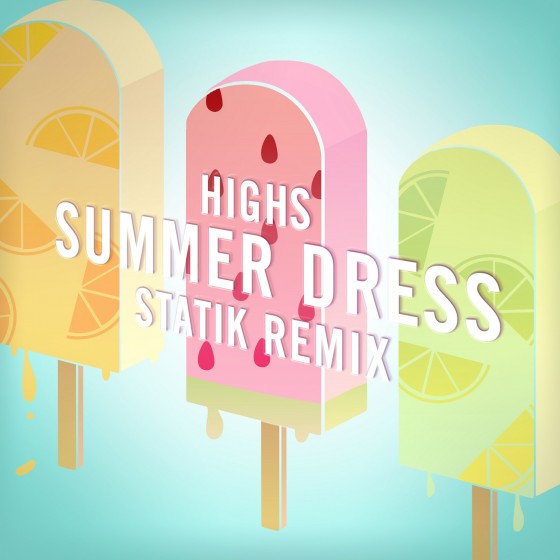 HIGHS have been steamrolling through their first year of existence, pulling off consecutive #1's on CBC 3's top 30 Canadian indie tracks, recently touring with Hey Ocean! …and oh yeah, having a song featured in a John Cusack movie trailer is pretty cool too. Not a bad year.
I got the chance to remix Summer Dress, the leading single off their self-titled debut EP, and had a great time crossing tropical indie vibes with what you might call high-energy house music. This one is built for the Summertime. Hope you enjoy!
The remix is available on iTunes here. Don't have a dollar to spare? Hit me up on Twitter and I gotchu.
StatiK On:
Soundcloud | Facebook | Twitter
HIGHS on:
Soundcloud | Facebook | Twitter
– StatiK