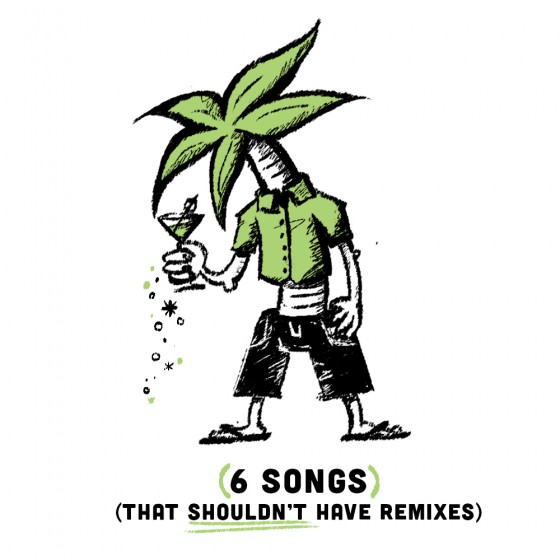 Try not to follow in these footsteps, or there may be a part two…
Haddaway – What Is Love 
At one point we thought we had an idea what love was, until we heard this remix which broke our hearts. As a rule of thumb, If you're thinking of remixing a classic tune please first consider the outcome.
 Eiffel 65 – Blue 
Hopefully some of you are old enough to remember when this song first came out. Hint: 1999.  It was ubiquitous. TV, the radio, pretty much everywhere.  But for some odd reason, this producer decided to take a stab almost 11 years after Blue debuted. Why? No one will ever know…
Yung Lean – Gatorade (Lido Remix)
Remixing a remix is never a good idea. If you think "damn that track was so big", don't try and ride their wave. Not only should you never go and remix the same song, in hopes of getting plays, but you should NEVER remix another remix… Why?!
 Lorde – Tennis Court
Flume + Lorde = The day the internet broke. Diplo + Lorde = The day that my ears broke. The only purpose that this track seems to have served is to have provided an avenue for thirsty producers to drop a "check out my tunes" in the comments.  I just wish that at least a portion of these views(1.2 million!?!?) went towards more worthy tracks.
Flux Pavillion – I Can't Stop
We understand this was a huge song at festivals, and in general really. We also understand that the title is I Can't Stop, but maybe you should stop and think "what is this going to do to peoples ears?"
 Justin Timberlake – Suit & Tie
To insult Justin is one thing, but to double down and challenge Hova you must be looking for a Brooklyn beat down. In this case, it would have be wisest to leave Suit & Tie alone and appreciate the original for what it was, a damn good track that was funky and in absolutely no need of a 'trap remix'… This one made me hurt inside.
BONUS
Disclosure – Latch
Generally speaking, it's not the best idea to remix a track that already has more than a handful of remixes. Stop and consider having a bit more originality, and we're not saying remixes aren't creative. The point we're trying to make is that when you're picking content, consider a track that nobody has touched before.  If you're just doing it for plays then you're in it for all the wrong reasons. If you are unsure of the quality, reach out for a professional opinion. When you're reaching out for that opinion, don't just drop a link in someones SoundCloud inbox… Trust us, artists(and blogs) truly hate that. Think to yourself  "hmmm Disclosure – Latch… have a few hundred people already remixed this?" If you're answering yes, please do everyone a favor and scrap that idea. This post is not meant to knock on people or aspiring producers, but to encourage more originality and research.
 All The Best
Andrew Ivan//RIVER