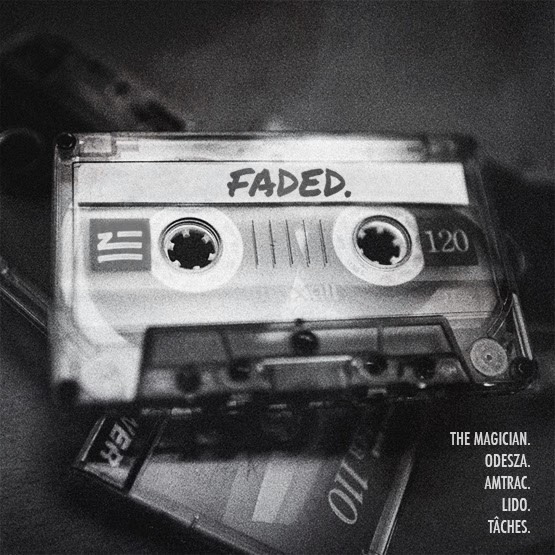 You've already heard a remix from Odesza, and one from TACHES over here, but we have three left to get you a bit more Faded.
We aren't going to pick favorites, and we will leave that for you in the comments. With that being said, the first one up is The Magician remix.

Lido has become a name that you're starting to hear over and over from us. If I were to take you downtown to get you Faded with a choice of seeing any artist, it would be Lido. I'm really loving the spacial aspect of this remix, along with the section that has a bit of a telephone sound to it.

By the end of this post we expect you to be a touch beyond Faded, so we are going to end it on a deeper note. Being indecisive on our favorite, we can't really say "leaving the best for last", but we are ending it on this AMTRAC remix.

Let us know in the comments which remix is your favorite!