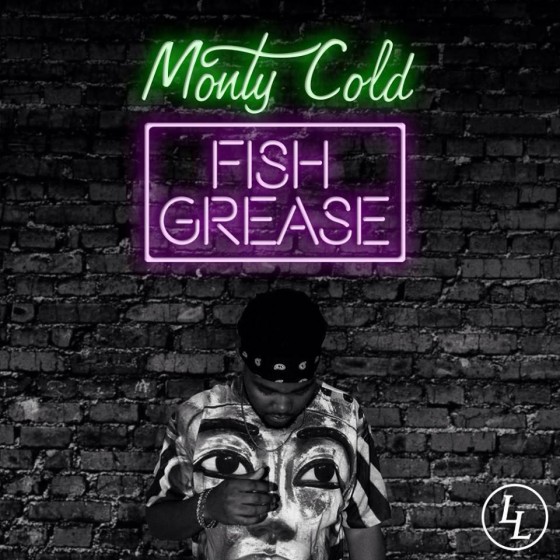 What an amazing New Year, and to kick it off so far,  I bring you one of the trillest tracks of 2014 to date, released today, premiering first through Salacious Sound.
Now, I know you may be slightly apprehensive to giving this a shot, but I can explain: Colloquially, the term "fish grease" comes from the east coast, its meaning being: Super fly, or ballin'.  – Who else better to create a track named that than my favorite Marlyand underground ,rapper, Monthy C0ld and another regular favorite of mine, trap artist, Louis Futon. This isn't the first gold bar this dynamic duo has produced together, so this is a nice addition to their works and a n exciting piece for their fans to enjoy.
(To check out some articles I've written on Monty and Louis, click here: Monty Cold – King Cold EP,  Louis Futon – Felt,    Monty Cold x Louis Futon – Caviar  )
Once you get past the nasty imagery and understand what the meaning is, you can definitely get some booties shakin'.
For now please enjoy this video via Youtube and keep posted to Monty's and Louis' SoundCloud for a free download!
Please Support Monty Cold on  Facebook  |  SoundCloud  |  Twitter
Please Support Louis Futon on  Facebook   |  SoundCloud  |  Twitter
Support Llucid Records on Llucidreeords.com or their Facebook  |   Twitter
//Yup