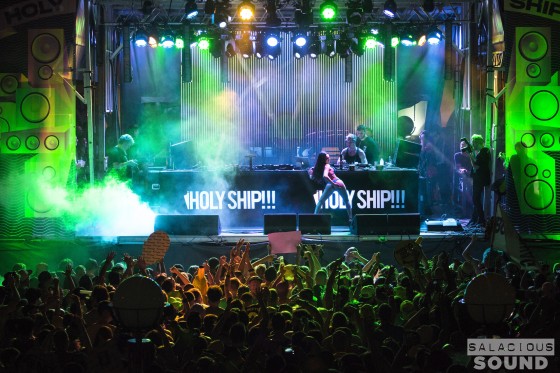 [Photos courtesy of Jiani Lu and Sydney Jones – view the full gallery here]
It's way too early on a Wednesday morning in Toronto when my good friend and travel buddy Krista looks at me from across the aiport customs line.
"I have to check this suitcase," she starts. "I have A-Trak in my bag."
"You have what?"
"You'll see."
There's a mix-up in terminals trying to meet our friend who had flown in from Dubai that afternoon, and it takes the better part of a day to get to our hotel for the night in South Beach. It's worth it for the moment in which we first see the assortment of cardboard heads our friends pull out of their bags, crowned by a three foot tall portrait of a very startled 10-year-old A-Trak.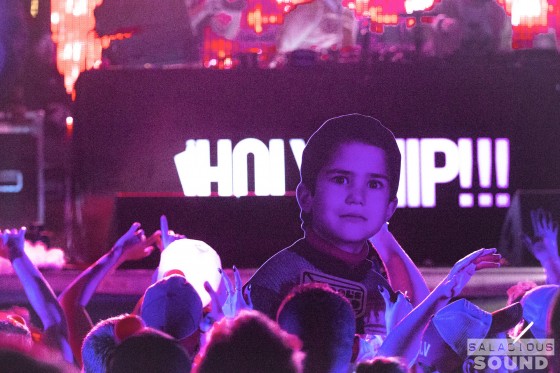 "It's Bae-Trak." She says proudly, placing the cutout on a windowsill. The eyes follow you no matter where you're standing. It watches us as we sleep. I'm only a little terrified.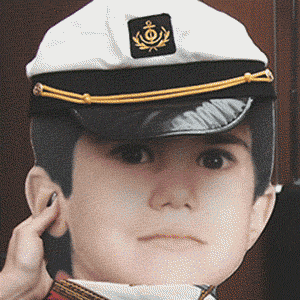 It's under the watchful and highly judgemental eye of these cutouts that we start our journey onto the MSC Divina. It's in the cruise terminal that, for the uninitiated cruiser, you start to get your first taste of Shipper Atmosphere. Everyone's from everywhere, and the perfect ice breaker seems to be 'So, where you from?' Some are from around the corner in Miami, others have flown in from Australia; my reporting partner Jiani had flown over 22 hours around the world to get on the boat. It's as if everyone knows how lucky they are to be there, and are relieved to actually have made it this far. Even after setting foot on the ship there's an air of disbelief, like something terribly, horribly wrong will happen before we even leave port.
Jiani and I unpack and make our way to the Deck to look around before the carnage begins. It's the calm before the storm. Maybe it's a sign that Diplo starts the party with what feels like ten solid minutes of Enya (trust me, it's a good thing), or maybe it's a warning. It's only day one, so we can't be totally sure.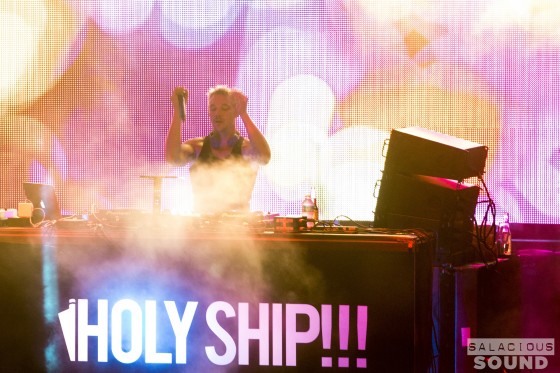 Sets started like a celebration; even if you'd seen the bigger acts before, there was a certain sense of revelry that you just don't get back on shore. During Duck Sauce, a fan in a wheelchair is hoisted above the crowd, howling to the sky along to Big Bad Wolf. Hearing a classic Skrillex set (complete with that one La Roux remix) for the first time in years jump started my poor jaded heart. For more than one person, things got a little emotional. Hands were held. Apologies for jostling each other in the crowd were made. I'm pretty sure i saw a tear or two, if not because of emotions evoked by the music, than for the simple joy of being there.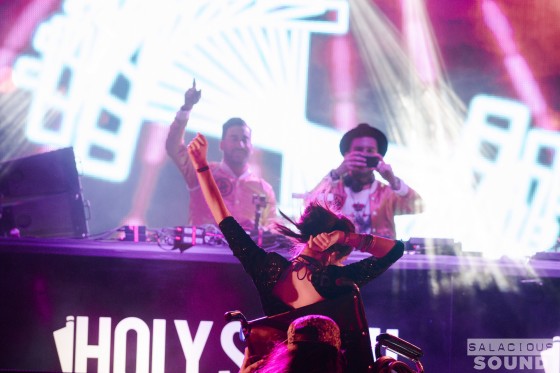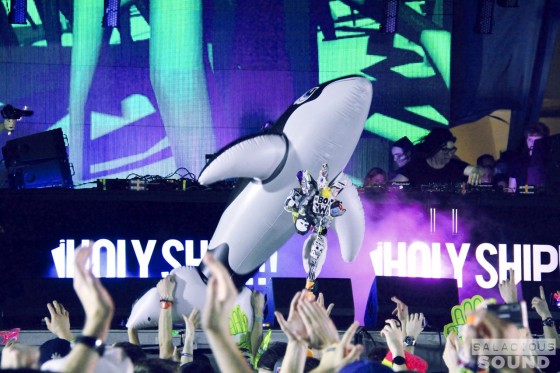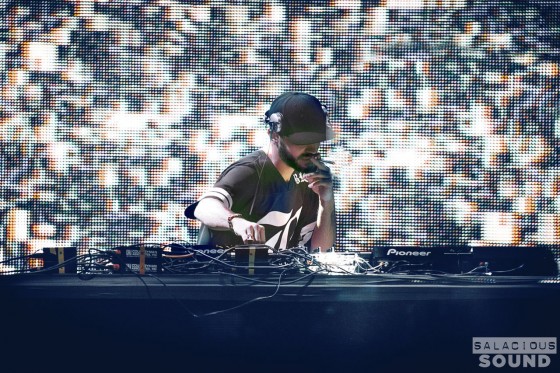 The Body High showcase Thursday night was a perfect example of the sort of party that Holy Ship cultivates: surprise back-to-backs that happen just because everyone is having so much fun (in this case, Baauer, RL Grime, What So Not and Brodinski jostling over the decks). The small crowd couldn't have topped a hundred people, but what can you expect at five AM when you're competing with so many other quality stages and only have about three thousand other people on board, tops? For the first of many times that week I lost myself to the music, and everything descended into a lot of feelings and hip hop at six AM. It's like everyone momentarily channeled Drake, and we wouldn't have it any other way.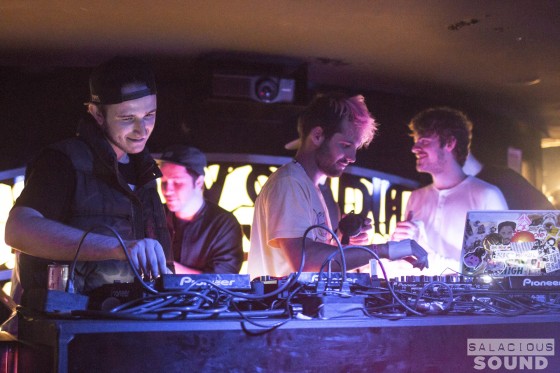 The best part of the weekend was undoubtedly the beach parties on Friday and Saturday afternoon. Getting the chance to hear Gorgon City and Disclosure while sipping mojitos with our toes in the sand was amazing enough, but nothing quite compared to hearing some amazing disco house thrown down by the legendary Armand Van Helden. Not going to lie, It was sort of a dream come true for me. Beach bods or not, everyone became overwhelmingly carefree, and it was great to see people stop worrying and just be happy to be where they were, listening to amazing sets.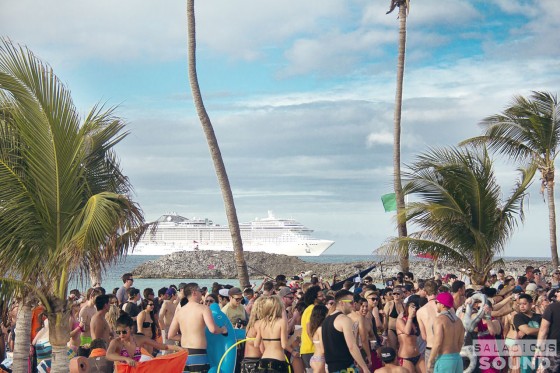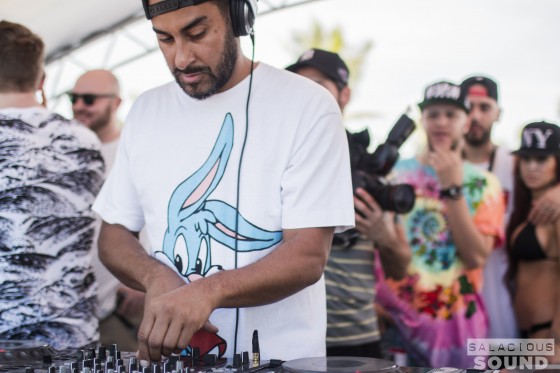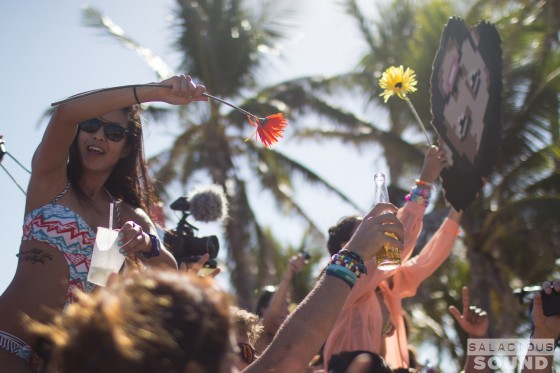 The surrealness of the whole trip doesn't really hit you until you take the time to think about it. You're on the beach, on a private island in the Caribbean! Listening to A-list artists casually throw down amazing sets like it's nothing. The best thing of all is definitely the freedom; at one point, Jiani and I just decided to escape to a water park a bit of a walk away from the main stage. It was a great break from the action, and wonder of wonders, when we got back we were welcomed into the crowd with open arms, prepped and ready to return to the Divina for some Chromeo funk.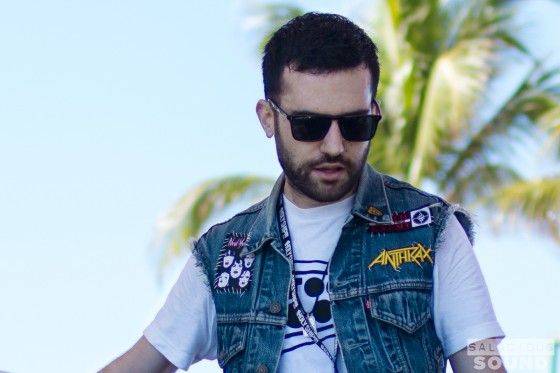 That said, if you weren't at the Fool's Gold rap party, then you missed some of the most amazing sets I've ever heard. Between the show runner A-Trak and Just Blaze the scratching was unparalleled, and surprise joint sets between Brodinksi (As 'The Boogeyman', and we really, really, still thought he was kidding), Diplo and Dillon Francis, there really wasn't any better way to end our voyage on the open seas.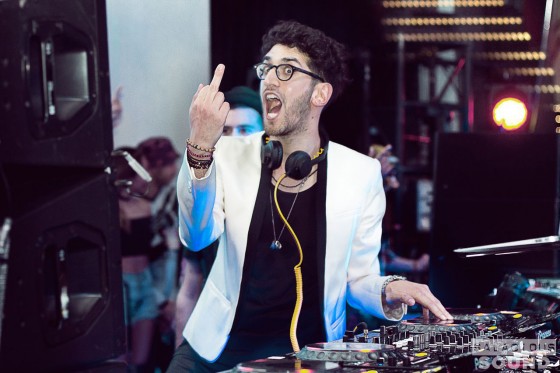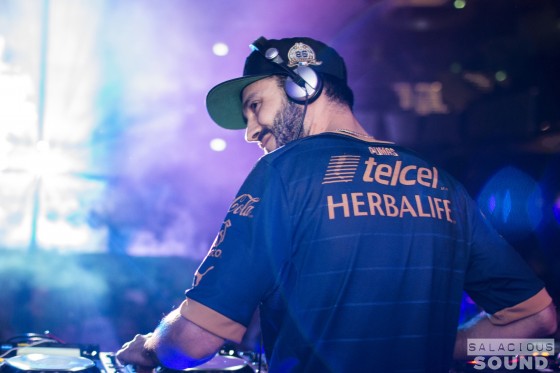 Once more at the rap party, Bae-Trak rises from the writhing crowd in front of a sweating, bulbous Rob Ford cutout like a demented electronic-music wielding Mona Lisa. I get asked for my number by a charming Frenchman. Griz wanders through the hallways alongside Skrillex, serenading the sleepless on his saxophone with an endless loop of Careless Whisper. Those who spent the weekend mostly sober chatter excitedly with the decidedly less sober, with not a care in the world. We're within cell reach of Miami, and I get a tweet from a friend stuck at work somewhere in the Pacific Ocean.
"I'm hearing stories already. Is Holy Ship magic? Did you make this festival up and every photo is an elaborate ruse?"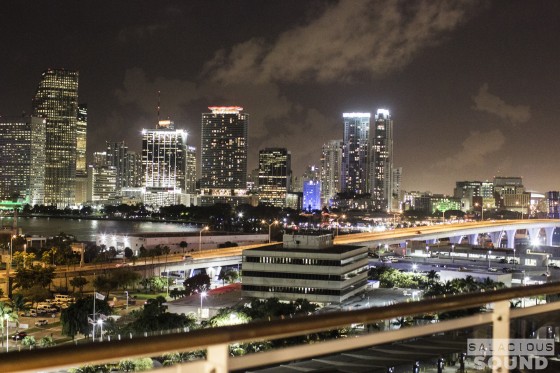 There's a temptation to say yes just to mess with her, but i send a few preview photos instead. Real life is hard to come back to, so i'll revel in it for as long as humanly possible. Holy Ship is a real thing, and it's a place for everyone to find their sea legs right beside the part of themselves that loves the music and the experience of stepping into what feels like its own little planet. Saying 'it's worth it' seems like too simple a statement. Rest assured, we'll find our way back onto the open seas next year, even if we have to resort to a little piracy to do it.
[The rest of our photos can be found in our galleries on the Salacious Sound Facebook Page, take a look at the gallery for more shots!]