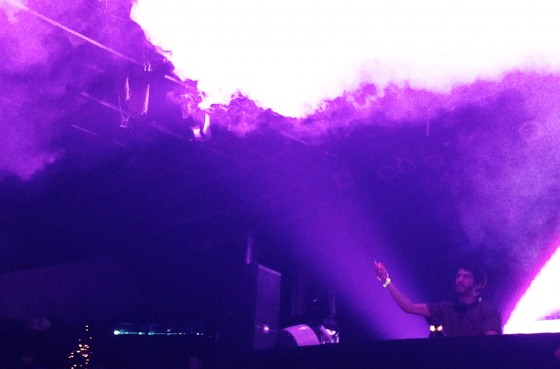 This past Saturday, Mat Zo took the stage in the Guvernment main room on one of the last stops of his headlining tour in support of his debut album, Damage Control. Now, I'm a big fan of the album; I think it's a step in the right direction for the fairly stagnant genre of electro house, and has some great musical ideas in it that are just the right length to maintain interest. What would left to be seen was if those ideas could translate to a live set for a mainstream audience.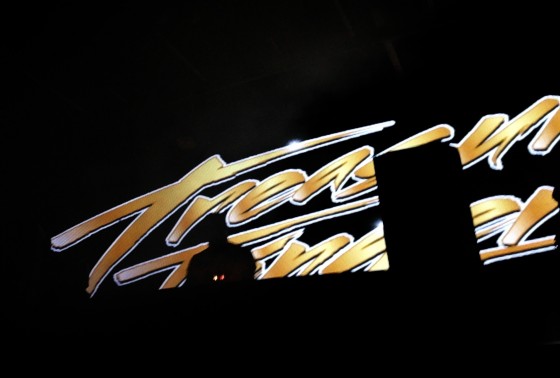 We battled a hellish snowstorm to make it to the venue (in true Canadian fashion) and managed to catch the set of one of my personal favourite artists, Treasure Fingers. It was very true to Fool's Gold form, complete with toe-tapping house and disco jams. The crowd loved his new remix of Dillon Francis' Without You, and much singing along ensued.
The opening of Mat's set did not disappoint. He immediately dissuaded my fears that the set would end up sounding like any other Big Room train wreck, taking us by the hand through each track off the album so that we experienced it in exactly the way he wanted it to be heard. Unfortunately, his set didn't delve as deep into different genres as I feel that he wanted to. It was still a fun-filled romp through fan favourites by Wolfgang Gartner, Deadmau5, and homegrown favourites Torro Torro. The visuals accompanying every track — Pyramid Scheme triforces, anyone? — were beautiful and expertly animated. It's hard to stand out from the crowd when everyone seems to have a gorgeous lighting set-up, so it really shows when an artist puts the time and effort into making something visually memorable.
His hours-long set gave me a good end-of-the-year reminder to be passionate about all kinds of music, to have fun, and to stop worrying so much about what's going on around me. It's not hard when you lose yourself to a great set. And while listening to a track like Easy, is that really so hard to imagine?
Mat Zo on Soundcloud | Twitter | Facebook