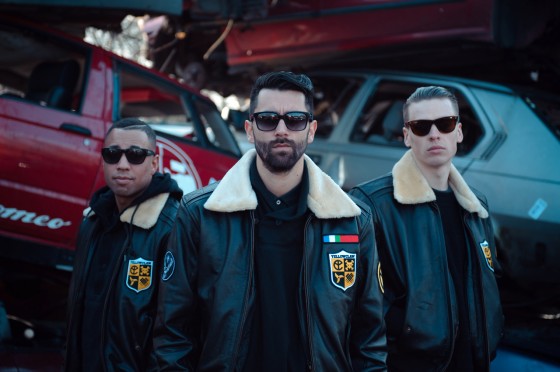 Amsterdam's Yellow Claw stay true to what Trap music really is with drops that make you want to move, while showcasing their flawless production. My lord, what a unique sound.
DJ Turn it Up just wins. To put it in perspective, imagine Shaq dunking on a 7 ft. basketball hoop. That much winning. Charlie Sheen doesn't have anything on this track. Sexy. A song that will grace every club everywhere.
Assets ft. The Kemist, is a damn fine track. Tropikillaz brings his own brazilian flair, that blends seamlessly into Yellow Claw's unique sound. The short verse in the middle is also incredibly satisfying. (In a cool jamaican-rap sort of way) Occasionally, parts of a rhumba clave emerge, and really give it a latin feel.
P*$$YRICH feat. Adje, keeps it phresh (with a ph!). Adje lays down some solid distorted vocals which complement the drops nicely.
And then you have the conglomeration of DJ Snake, Yellow Claw, and Spanker. Recently, DJ Snake has had that Midas touch. Yellow claw did well to get him on the EP, because he adds so much good in Slow Down. The proportions of buildup to drop is on point, and every drop comes complete with a Moombah section. So what's not to like?
Lordy, this is just so solid top to bottom. Turn it up, and shake what yo' momma gave ya'. AND BEST OF ALL, IT'S FREE! SO THANK THEM ON THEIR SOCIAL MEDIA!
 Yellow Claw on:
Soundcloud | Facebook | Twitter
Adios!
^Xaos