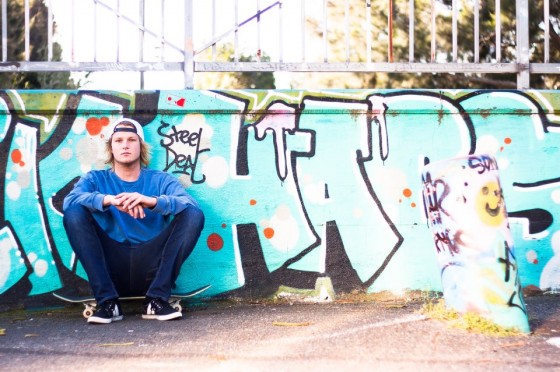 Name: Drew Carmody
Birthdate: 21/6/93
City of Birth: Sydney
Cats or Dogs: Dogs
In this edition of our artist-uncovering spotlight, Introducing, I wanted to take some time to acknowledge a producer who has been making waves so big in Australia that we can't help but feel them here in North America too. In the nine months since his SoundCloud's inception, L D R U has established an entirely new style of tropical bass music, and in doing so, received recognition from the likes of Flosstradamus, Big Chocolate, Pilerats, Triple J, and Future Classic. After he released The Tropics I was dying to know more about this young producer, but for once the World Wide Web failed me; a cursory Google search yielded nothing, as did scouring his (barren) SoundCloud description. It wasn't until the release of his remix of Lorde's Love Club though that I decided 'enough was enough' an reached out to learn more myself. L D R U, consider this your Introduction to the Internet.
So where does the name "L D R U" come from?
It all started as a joke when I first put it up my Soundcloud page, but if you're a Grand Theft Auto fan you should pick up on it. 'Left Down Right Up' – it's part of a cheat in the PS2 game. After I got a few followers it had to stay… plus it looks cool, haha
Well that just leads me to the next question on my list: San Andreas or Vice City?
San Andreas! Obviously
How would you explain your aesthetic?
Well this is probably the weirdest question I've ever been asked, haha… Well, I love being around the water whether it be the surf or the shower. I've always liked hot summer days and cruising around the beach, with a relaxed attitude for life.
Why did you start making music?
I had this back injury at work and I was off for about a year and half, sitting at home bored as cheese. I used to DJ lots so I thought "why not start making beats?" After I got the hang of Logic I was hooked. I've always loved music of every genre so I didn't mind sitting there for hours on end playing around with stuff.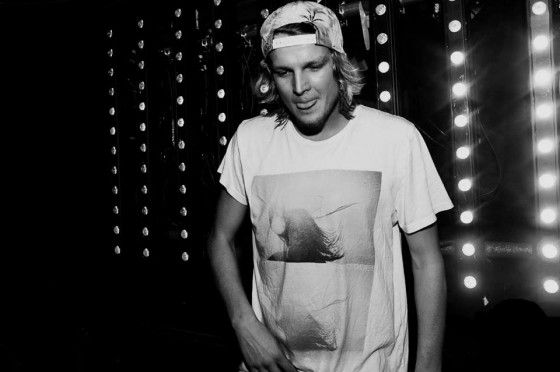 What did you do before L D R U?
Before L D R U I was an apprentice carpenter. Due to my injury I had to stop right before I finished my apprenticeship, which kinda sucked.
What's your biggest influence?
You know when you hear a new song or a new sound that you have never heard before and something inside just clicks. Then you want to show all your friends and you end up being a pest because you play it way to much. Hearing these new things makes me want to have that effect on people. If everyone in the world was frothing on one of my tracks I would be a happy man.
That's… the most genuine, sincere response I've ever had to that question… Do you bounce ideas off of other Australian producers, or do you keep things hush until release?
I always try and a show people before I put stuff out there… Mostly Friends and family. I tell them that I found this new song and ask them what they think, so they don't think it's me. That way I get a true response.
What's your production setup? Do you have a live setup?
I used to use Logic, but now I use Abelton Live 9 Suite,with a pair of Krk 6-inch monitors and Dr Dre beats headphones- the black limited edition ones.  I don't even have a sound card yet, I just use an AUX cord for the monitors, haha. There's no live setup as of yet, I want to get a few more tracks  released before I think about that.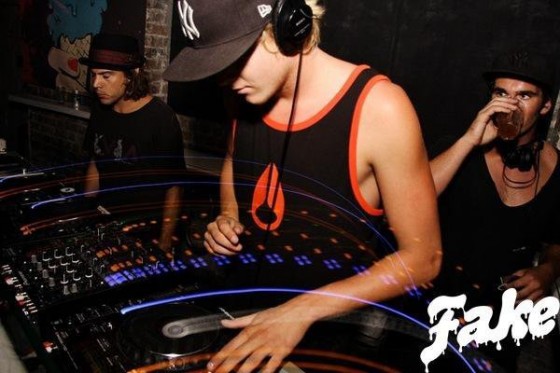 Were you surprised at all about how well your music has been received internationally?
Hell yeah, I was stoked when guys like Big Chocolate, CRNKN and Flosstradamus hit me up for a copy or did posts about The Tropics. I'm not too sure how well known I am overseas but if people are playing my music over there at festivals or in their cars I would be fist pumping.
Now that Ego's video for The Tropics is up on Potatowilleatyou I imagine you'll be getting even more recognition over here
Let's hope so, haha.
And how did you get involved with Future Classic?
One day, I randomly received a SoundCloud message asking me if they could sign The Tropics. Then we had some meetings about management and now it's all happening.
Do you have any upcoming projects that you can talk about? When can we expect a new L D R U track?
I've got heaps of stuff in the works. I just finished another tune which has had some great responses. It's another tropical vibing track. Then there's this hip-hop tune I've been working on with a female vocalist and a rapper. I can't give away to much more, but you will be hearing big things soon enough.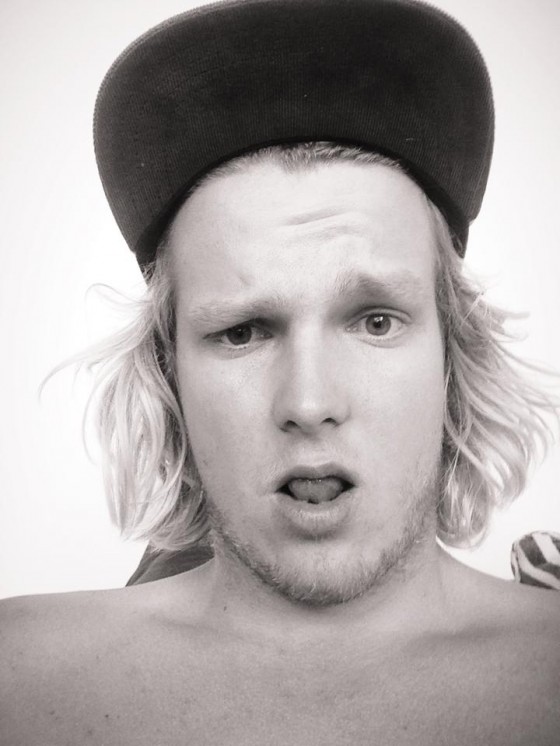 Final quest, and the most important one: It's 3am and you're shitfaced in McDonald's – what do you order?
Haha, funny you say that… last time I was there at around 3am Peking Duk's single, The Way You Are, was playing in the store. I was dancing around with a large double cheeseburger meal in hand having a pickle fight. Then I went back for a six pack of nuggets (Sweet and Sour, of course) and a soft serve to top it off.
L D R U on:
SoundCloud | Facebook | Twitter