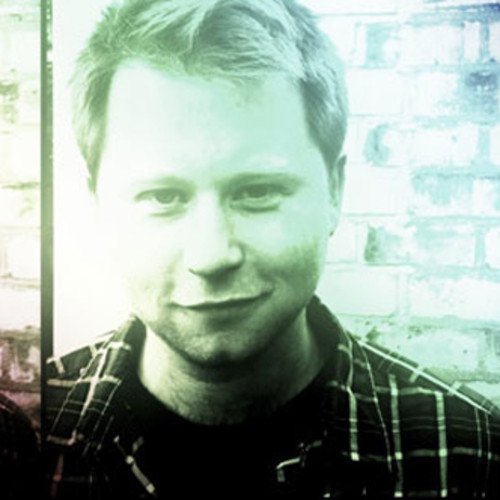 When I first heard Other Echoes's self titled EP, I instantly fell in love. His unique take on dubstep stands out against the swarm of wubs and wobbles circulating the internet, his synths are warm, and his vibrant basses give each of his tracks a  glorious "feel good" vibe to them. His EP was released through the legendary drum and bass label Hospital Records, making him the first non DnB producer to sign with them in nine years. It's easy to see why they'd branch out though; Other Echoes brings an unprecedentedlevel of emotion to bass music that's all-the-more important in today's musical climate. Check out my interview with him down below and (most importantly) enjoy these phenomenal productions!
For our readers who don't know who you are: How did you start producing?
I've been involved in music all my life so I don't really have a specific point where I moved from playing instruments in bands to straight up production but I was at about 15-16 when I really started to teach myself how to use the tools and learn basic midi programming and sampling. My tastes and the genres that I make have always been varied so I've always gone for the most flexible setups. A short while back I decided it was time to get my music out there and the first releases were under the name Bastille with Deceast, an independent label from LA run by Deco.
Your brothers are Logistics and Nu:Tone. What was it like growing up with them? Did they influence you and your music?
I grew up in a very creative family so influence was everywhere. My Dad is an artist and a print maker as is  my younger brother Tim (Mister Penfold), yes, another brother, so the creative culture has been very much a part of our upbringing. Musically, Matt (Logistics), Dan (Nu:Tone) and I all have different styles but there's no competition, just appreciation for each other's music. It doesn't hurt to have two more pairs of ears to bounce ideas off either!
You used to go by the name Bastille, why the name change?
If you do a quick Google search, you'll find that there's another band by the same name here in the UK. They got picked up by a major label which coincided with a point at which I felt like a change in direction was necessary.
Your self-titled debut as Other Echoes was released through Hospital, how did you hook up with them?
I've been in touch with Hospital for many years through my brothers. I've always loved the stuff coming out of Hospital and the ethos behind their music was something I really appreciated. Most people would think it's an advantage having brothers already at the same label but the guys at Hospital won't put out music for the sake of it, and I wasn't making DnB so it wasn't a case of just handing over a CD. I worked hard on creating something that, despite the different tempo and genres, feels like it belongs on Hospital Records.
How did you get the name Other Echoes?
I was looking for a name and my fiancee found a line from a poem that really caught me. The line is "Other echoes inhabit the garden. Shall we follow?" It fitted well in an abstract way with my desire to bring the focus back to writing for myself instead of following a set framework of a specific genre.
Your take on dubstep is very unique. It's melodic, warm, dance friendly and layered in detail. How long does it take you to usually finish a track?
It all depends. Some of the music I've written has been done in a day or two, some months to really finish, but regardless of the track, I like to live with them for a while after writing, to make sure they have a longevity to them that has always been something I aspire to.
What is the production process like? What DAW do you use and what VSTs do you prefer?
Production processes, again, vary from track to track. There's usually a chord structure or a sample that gets thrown away after I've built other things around it, but some tracks write themselves which are always the most satisfying. At the moment I use Ableton Live re-wired with Reason. Typically Live's usually got a bunch of VSTs like Reaktor / Kontact and various effects but for the last EP the biggest influence on my sound was some of the synths I had access to such as the Alesis Micron alongside more vintage sounds like the Juno 60 and Moog's Little Phatty. Hardware is always a preferred route for me but not always an option so I record as much as I can, when I can.
If you could collaborate with anyone, who would it be? 
Always a tough question. I've been a big fan of the music coming out of Bristol for a long time, right the way back to my youth, so I'd say one of the main acts that caught my attention from there, either Massive Attack or Portishead, but there's so many. Ask me in a week and I'm sure I'll tell you a different answer!
You've got another EP coming out, can you give us some detail? Will be on Hospital? Will it be all dubstep again?
 I can't say too much about it just yet but expect different tempos for sure. I wanted more variety and depth this time and I think it builds well on the foundations of the first EP whilst pushing some musical ideas a lot further than before. Definitely expect more on this soon!
Other Echoes on:
-Filippo