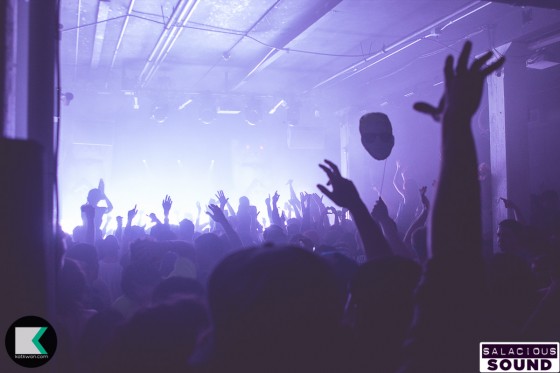 It's a Thursday night in Toronto and the beginning of Easter Weekend as our lovely photographer, Kat Kwan and I head down to The Hoxton. It's also, coincidentally, almost the end of Bass Week and ravers are lined up outside expecting a hell of a show.
The anticipation had been building inside and this sense of expectation was perfectly cultivated by the openers, Oliver.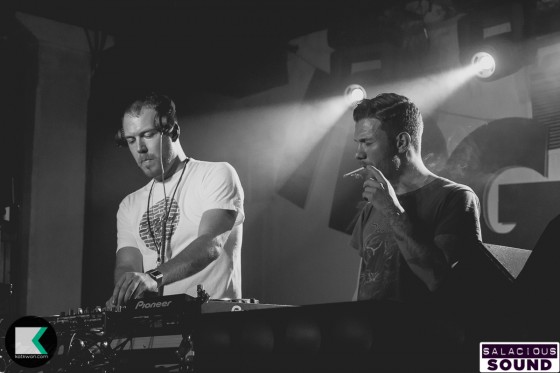 The Los Angeles-based duo opened with a slew of French electro as original anthems by Justice and Daft Punk set the tone for the evening. Snapbacks and glowsticks were littered throughout the venue and The Hoxton was at seemingly at capacity midway through Oliver's set.
U-tern and Oligee took turns on the CDJs and sent the crowd into a frenzy by ending their set with arguably the best Trap song at the moment, RL Grime's remix of 'Satisfaction.'
Chants of DILL-ON began to fill the room and blow up cats with red eyes appeared on either side of the stage. The acronym I.D.G.A.F.O.S appeared on the screen and Dillon Francis took to the platform.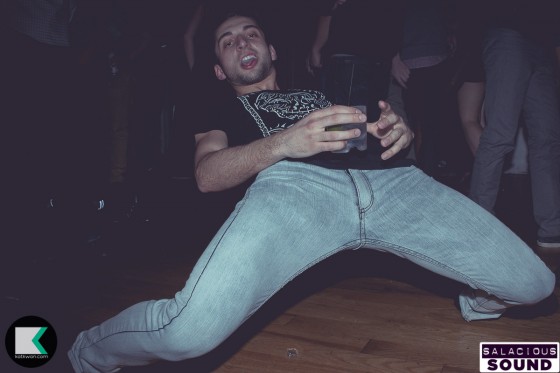 He opened with a rendition of Forever Young and transitioned seamlessly into his recent remix of Justin Timberlake's Suit and Tie. I also noticed that the 'girl sitting on guy's shoulder' quota was relatively high for a show like this.
There were a bunch of cat faces and cutouts of Francis' head throughout the crowd and it was obvious that people didn't bring them from home. Whoever came up with this idea deserves a mention as it really elevated the whole experience.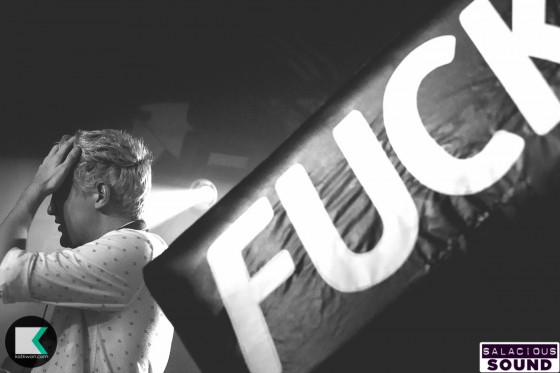 He went through most of his back catalogue and seamlessly switched between Moombahton, Trap, Dubstep and Electro throughout the night. He departed the stage to a round of applause and duly came out and played an encore. He ended up closing with his new single, Messages, featuring Simon Lord.
Thursday night was yet another classic Dillon Francis performance in Toronto. His last two visits were as the opener for Nero and Rusko respectively, and he really rose to the occasion as a headliner.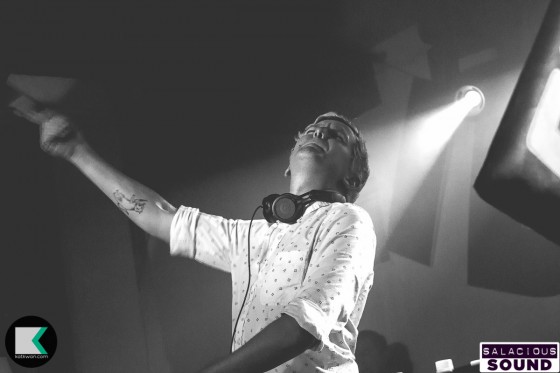 Dillon Francis on Soundcloud | Facebook | Twitter
View all the photos on our Facebook
Check out more of Kat Kwan's photography