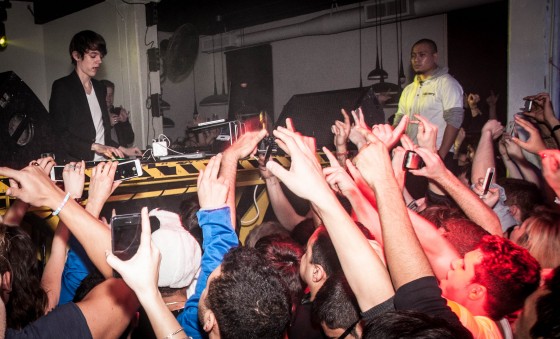 On Thursday, The Hoxton played host to Madeon. Toronto had been hit by its first major snowstorm of the year a day earlier, but you wouldn't have been able to tell by looking at the crowd. We arrived just after 10 pm and found ourselves hanging out with a bunch of other fans in line. The anticipation was clearly building and you could tell that something special was about to happen.
We managed to catch most of Andy Ares' opening set and it did not disapoint. The Toronto-native set the tone for the evening and managed to successfully pump up the crowd. This was one of those rare occasions where The Hoxton was filled with people relatively early on in the night. Instead of hanging out by the bar or sitting on couches, the majority were in the middle of the dance floor throwing up their arms and "vibing" to the music.
The room began to get a bit anxious towards the end of Ares' set and there were a few "MA-DE-ON" chants circulating. The anticipation had reached a boiling point and we were in for a treat. Madeon emerged and immediately sent the The Hoxton into a frenzy by opening up with The M Machine's remix of "The City." His command of the stage and audience was impressive and belittled his age. The 18 year old Frenchman didn't say a word all evening yet managed to maintain a strong stage presence and controlled the crowd with relative ease.
His set was a mix of his own musical influences as he incorporated various tracks by Daft Punk, Justice, Nero, and Birdy Nam Nam amongst his more memorable tunes. He went through most of his back catalogue but surprisingly opted not to include "Que Veux Tu." The night ended with a double entendre of "Pop Culture" and "Finale" as Madeon departed the stage in the same manner in which he entered – with a presence.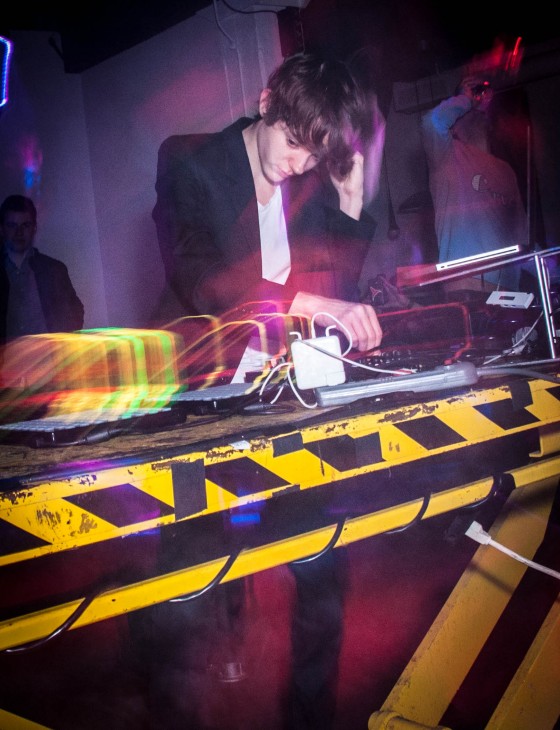 [Special thanks to Ellie Mclaren for helping out with photography for the night.]