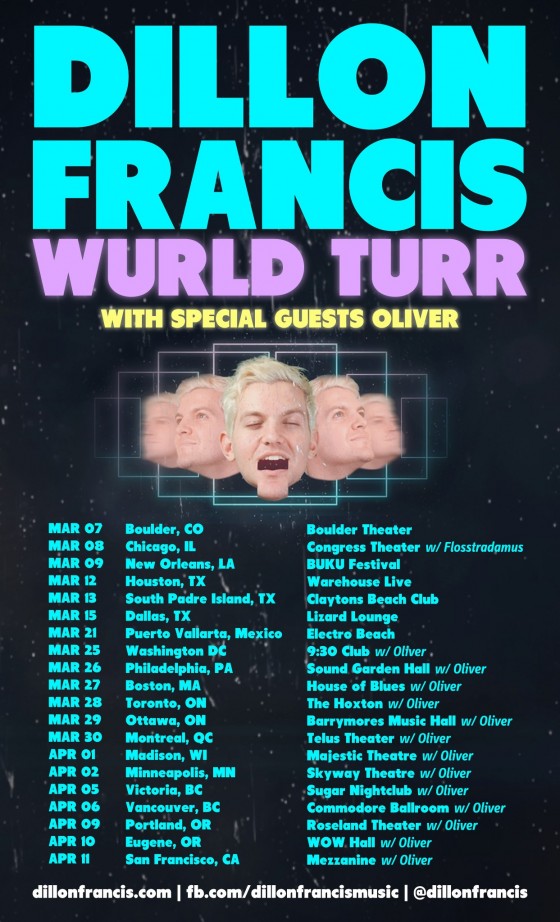 Dillon Francis will be making his long-awaited return to Toronto in just over a week!
He's one of the most versatile producers out there and continues to produce high-quality original tracks. It really seems like he's releasing a new remix every other week in a variety of genres. He rose to prominence with original moombahton anthems like IDGAFOS and Masta Blasta. Recently, he's made a habit of remixing (or 'rebirthing') his own tunes, and the results have been great.
Dillon Francis has been in the public eye for about two years and has already released music on Mad Decent, Fools Gold Records, OWSLA and Dim Mak Records. He'll be passing through Toronto towards the end of his World Turr and it's going to be a show that you'll regret missing.
The tour is being supported by Oliver, an incredibly talented California duo that we recently interviewed.
RSVP Here
Dillon Francis on Facebook | Twitter | Soundcloud