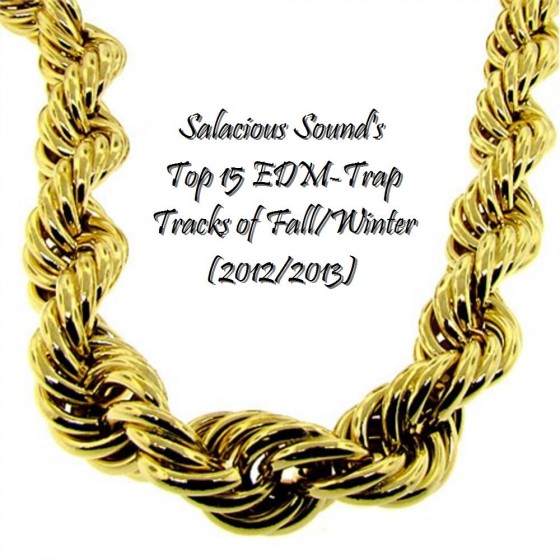 Spring is upon us and in a much-needed follow-up to my previous roundup,  Top 15 EDM-Trap Tracks of Spring+Summer (2012), I'm back with your newest roundup of the top EDM-Trap/Trap/Trvp tunes from the past 6 (or so) months. Tracks are rated based on originality, production quality, breadth of appeal (how well they cross-pollinate other genres), and how catchy they are – do I find myself coming back to them again and again. We've got some familiar names in here and just as many new ones.  If you haven't been keeping up with the genre, consider this your iPod's saving grace.
 15. JWLS
14. Party Favor
13. Alex Young
12. ƱZ
11. Hucci
10. Zeds Dead
 9. Yellow Claw
8. Butch Clancy
7. Sinjin Hawke
6. Emoh Instead 
5. Just Blaze x Baauer
4. LOUDPVCK
It was hard to pick a single song out of the 10 stand-out tracks that LOUDPVCK have put out in the past 6 months, but I had to give it to their remix of Molly for being the one that gets girls going hardest when played at a club.
3. Diplo x Grandtheft
If you want to talk about EDM-Trap that's accessible to everyone, this remix by Diplo and Grandtheft is king. I've heard this track countless times and I'm still not over it.
 2. Branchez
Branchez takes number 2 for appealing to the widest audience with his remix of my ultimate tear-jerker, Stay.
1. RL Grime
RL Grime takes the top spot on this list for making EDM-trap history by hitting #1 on Beatport's electro chart with his remix of Satisfaction.