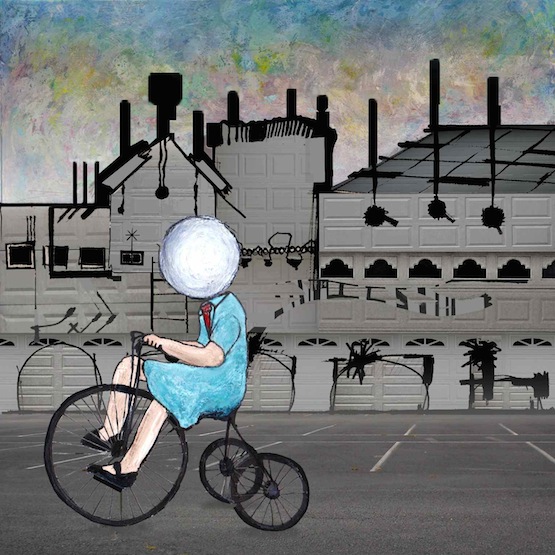 Out of all the artists that I follow on OWSLA, Hundred Waters stick out the most to me. When their debut album was reissued, I was instantly drawn to their unique and gorgeous sound. Songs like Caverns and Gather saw countless replays and when the Nest listed a new remix package for Boreal I instantly became ecstatic. Boreal is a smooth, melodic tune that is easy on the ears. Their sound, which combines Indie and Electronic Folk, comes full circle here. Starting off with a simple synth melody which is shortly accompanied by lead singer Sam's haunting voice. Midway through the track a "Twainy" piano melody comes in and slowly fades into a glitchy synth.  Lyrically the song paints a story about a young boy on an adventure, lyrically and musically the song is near perfect… I don't say that lightly.
Accompanying this release are five remixes. The first one is from Blood Diamonds and he turns the original track into a chill, relaxed Trap tune. He adds his signature chopped vocals and twinkling synths that blend into song almost as elegant as the original. On the other side of the Trap spectrum, Brillz's take is aggressive and heart pounding. Both of the Trap renditions are great. Last week I talked about how I hope Phantoms start producing more, well my prayers have been answered with their remix of Boreal. Out of all the remixes theirs is the most "danceable" track here. A steady beat carries the listener through this seven minute rave jam. The last two remixes are experimental and come from Daedelus and Teebs. Daedelus's remix is filled with breaks and feels very shifty. While Teebs's remix is my favorite on the EP and sadly it's the shortest as well. Teebs turns Boreal into a lustrous atmospheric track that I can't put down.
As a label OWSLA is one of the best at pleasing their fans, on top of those five remixes you get three more if you're a member of the Nest. Child In Disguise,  RUN DMT, and Eskmo provide Nest users with three highly enjoyable remixes. As a whole, this is a stellar EP but none of the remixes come close to capturing what the original does. If you find Boreal interesting check out their self titled debut!
Hundred Waters On:
FaceBook | Twitter | SoundCloud
-Filippo