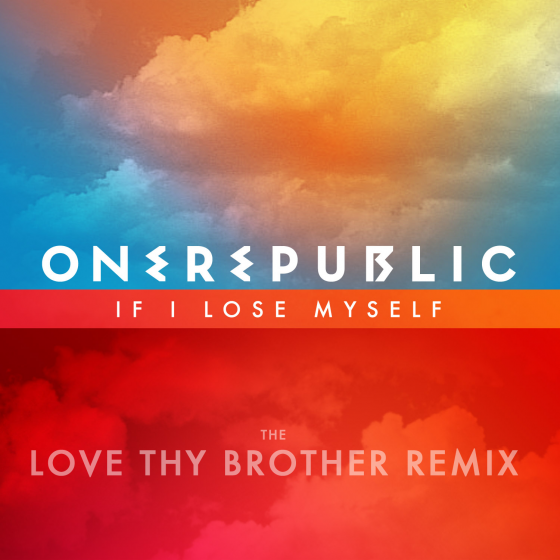 Love Thy Brother Announce Remix for One Republic's "If I Lose Myself" out March February 26th, 2013
Montreal duo Love Thy Brother's new remix of One Republic for Interscope takes the mainstream rocker's ode to love and plane crashes down an underground path replete with disco shine, heavy drops and so many twists and turns it's impossible to categorize their electronic reinterpretation.
The track is another example of Love Thy Brother's signature enigmatic sound, mixing mainstream and underground, melancholic and happy, disco with140bpm, musicality with big ravey arena rock drops.
The lesson in contrasts also showcases Love Thy Brother's technical chops, featuring vocoding, massive filter sweep buildups, huge Phill Collins-esque drum rolls, and delicate chord progressions. Love Thy Brother riff on Ryan Tedder's vocals throughout – sometimes leaving them intact, sometimes vocoding, sometimes pitched up, sometimes pitched down – showing what you can do with awesome source material.
Love Thy Brother , Montreal brother's Conor and Liam Clarke, have risen through the ranks in 2012 to become one of the hottest remixers in the blogosphere.
The Canadian's reinterpretations of Daughter, The XX, Lana Del Rey, Metric, Swim Deep and more have all debuted in the top 3 of hypem with a string of number ones to their name.