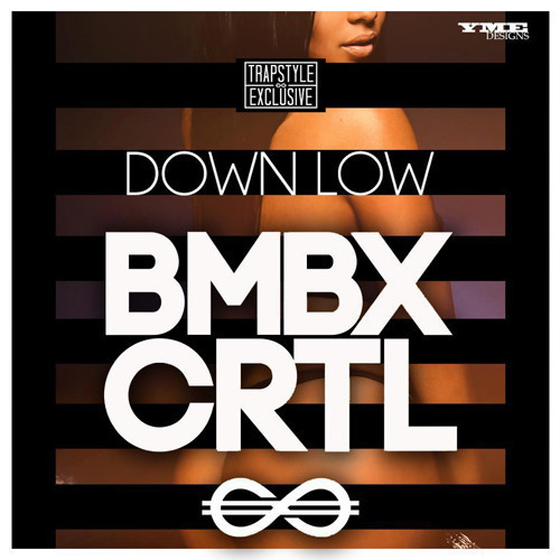 Boombox Cartel, a brand new bass music project from the Twin Cities made up of Americo and Jorge has hit the scene hard these past couple months.  They particularly blew me with their most recent radio ready track, Down Low, now forthcoming on KatHaus Records.  Upon hearing this amazing track, I had to sit down and talk with them for a little while.
Born in the small town of Laredo, Texas, Americo craving some excitement moved to Monterey, Mexico. From there he sought out to study computer programming. Feeling the weight and monotony of such a mathematically heavy curriculum, Americo wanted to combine his passions for technology and music, relocating to pick up an education on production.  Strengthening their friendship, Jorge attends the same school as Americo, joining forces to create Boombox Cartel.
Each half of this dynamic duo brings a little something special to the table; Jorge is more musically inclined whereas Americo is all about the technicalities.  Jorge jokes, "Whenever someone asks us what the difference between us is, I laugh and say, 'I suck at what he does, and He sucks at what I do.'" Together they definitely create the perfect sound for the ears of any dance music lover.  Alone, these two have solo projects—Kozvik, Americo's dubstep/moombahton project, and Medzz, Jorge's progressive house/electro project, that definitely hone more of their individual personalities.
When asked about their biggest musical inspiration, both guys definitely agree that the Weekend's producer is inspiringly original and one of their favorites, along with Bro Safari, whom they admire for his energy and ingenuity. On a personal level, Jorge is highly influenced by Mord Fustang for his extremely melodic and exciting quality, "I've been enthused by music since I was 5 so when I find a lot of musicality to something, I really like it. It's just fun to listen to his music and figure out what's coming next." For Americo, he claims Diplo to be his idol, from having an ear for unique sounds, to having a knack for being a business mastermind.
As I mentioned earlier, Jorge and Americo each have a different focus when it comes to creating a track. They each work separately, develop ideas and then come together to decide what has potential and what doesn't. When I asked Americo to describe the creative process he remarks, "The best ideas usually just *snap*."
Within the blink of an eye, Americo and Jorge were working on their most recent banger, Down Low, coordinating with their friends, Monty and Ian, to develop supreme vocals and rhymes. After a few edits, lots of attention to detail and good responses at live events, still hesitant, they posted the track up to their SoundCloud on private. After 2 weeks on private, they decide to drop the track and 3 days later, after a representative from TrapStyle reached out to Boombox Cartel, they became signed by KatHaus Records. Excitedly speaking, Jorge refers to my previous question, "This track was one of those examples when it was an immediate 'Go!', when we just knew it had potential." With that said, you should definitely keep your eyes open for Boombox Cartel! They'll be playing in March with Bro Safari! But for now, enjoy the trap masterpiece, Down Low.
Support Boombox Cartel on  Facebook  |  SoundCloud  |  Twitter
//Yup